Cherry trees in Chiangmai are growing steadily
This is one of the cherry blossom trees we planted in Chiangmai, Thailand at the end of last year. The photo was sent to us with the rejoycing message: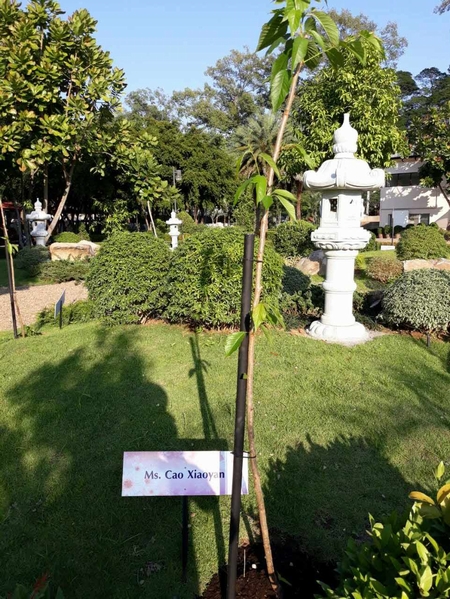 " The tree started growing leaves! "
The cherry blossom trees of the kind, "YOUKOU", are said to bloom in a couple of years, and are gwoing steadily in Chiangmai's warm climate.
We hope to grow like these cherry blossom trees.
【 Related Topics 】
Cherry Blossom Trees to Chiangmai・・・Japanese Garden Project ①
Cherry Blossom Trees to Chiangmai・・・Japanese Garden Project ②
Cherry Blossom Trees to Chiangmai ・・・Japanese Garden Project ③