Yutani River's Small Hydroelectric Power Plant Inauguration Ceremony
This is a report by the Sales Planning Department.
We went to attend the inauguration ceremony of the Yutani River's Small Hydroelectric Power Plant in Nanto City on April 25th, 2019.
We were invited to this event by the courtesy of the organizer through one of our clients (Kanamori Kikou Co., Ltd. located in Midori-machi, Toyama City) .
The small hydroelectric power plant inaugurated by utilizing the water of the class A river, Yutani, which runs through Nanto City in Toyama Prefecture, is a 'run-off-river-type' power plant with the maximum gross head of 85 meters and maximum output 804KW, which is equivalent of electric power for 1,200 households.
Among the small hydroelectric power plants developed by private enterprises, it is a relatively large-scale power plant, and is ranked the 5th by the size of output among the 48 small size hydroelectric power plants in Toyama Prefecture.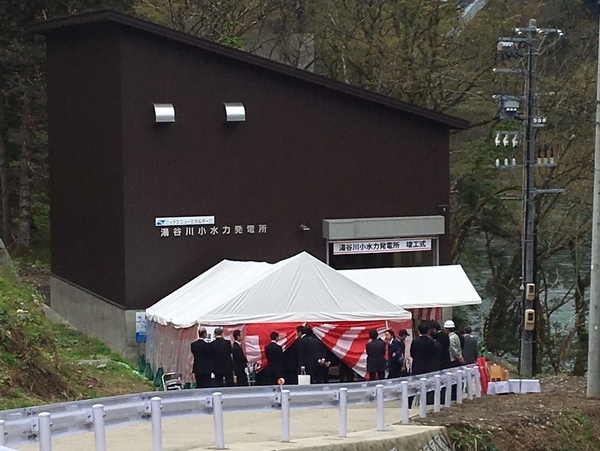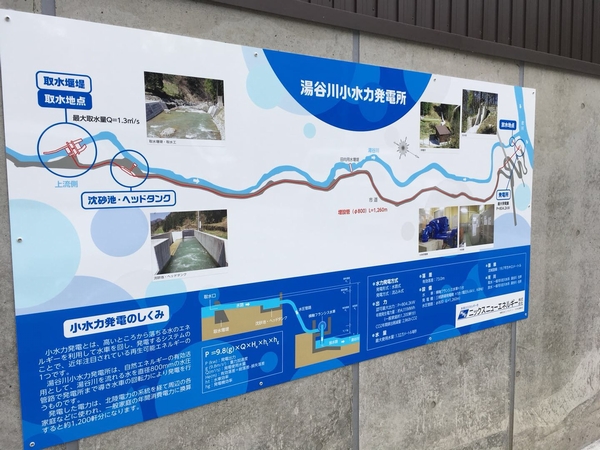 This small hydroelectric power plant is manged and is operated by NIX CO., Ltd. and by the owner of this plant, NIX New Energy Co., Ltd.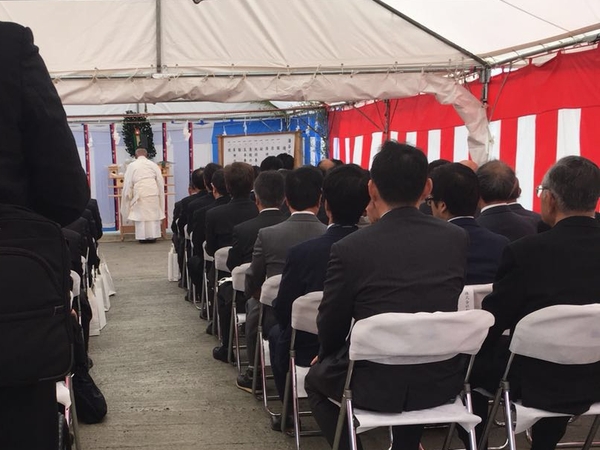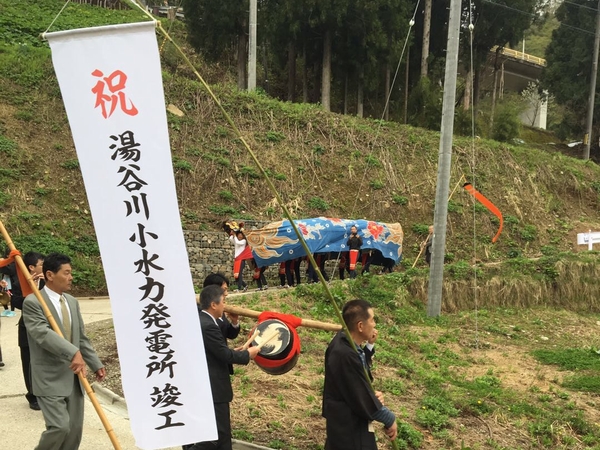 After the inauguration ceremony, by the suggestion of the organizer, we had the opportunity to exhibit some of our products related to the hydroelectric power plant at the booth of Kanamori Kikou Co., Ltd. to make a promotion to the participants of the event. It was done strictly for the purpose of supporting Kanamori Kikou Co., Ltd.
What we exhibited at the booth were mainly emergency supplies (e.g., early-stage-fire-extinguishing ball, phosphorescent evacuation signage, phosphorescent chains, durable film, etc.) .
We cordially thank everyone of the parties for the attention given to our products at the booth.
We are tackling the prevention of local disasters with the above products! We'd be very grateful if our products could make contributions to our local community in the near future.
【 Small hydroelectric power plant administrators 】
【 Related Topi 】