The annual assembly of 'Toyama Seisho-kai' for the 31st year of Heisei (2019)
There was an annual general assembly of 'Toyama Seisho-kai' that TNK Inc. is affiliated to yesterday (April 25th).
'Toyama Seisho-kai' is a group of business owners who reside in Toyama Prefecture who share the same goals such as, to enhance mutual intimacy, to help improve business administrative capacities with each other, to make contributions to the local communities in Toyama City as well as Toyama Prefecture, to help promote healthy development of young people, to contribute to the exuberance of young entrepreneurs and so forth.
All members of this group come from different areas of business, and call themselves the 'maestro/maestra' of their fields with the pride of being the 'professional' to move on.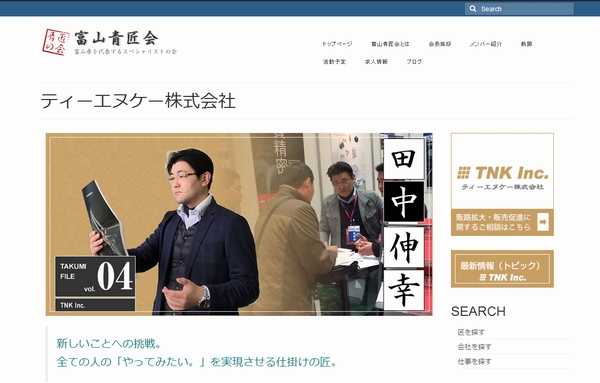 URL: http://takumi-toyama.com/kaisya04_tnk.html
By the way, I call myself the 'maestro' of marketing in this group.
Below is the agenda of the general assembly meeting on April 25th.:
Chairman's speech (commemorating Heisei era) ・・・Mr. Ohira(OHIRA K.K.)
Accounting Report
Selection of new committee members
Ideas and suggestions of events from each committee (Lecture in May, Beach cleaning in June)
Party
Good and firm proposals were made at the general assembly meeting, and discussions were made about the future activities as well. Afterwards, at the party, everyone had a fun time enjoying the meals and updating their business statuses and so on.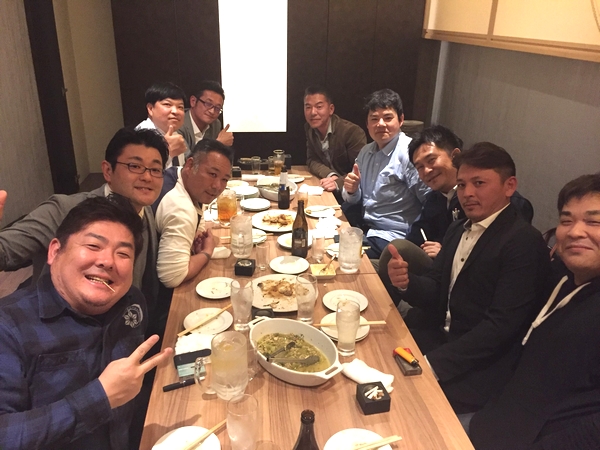 'Toyama Seisho-kai' has been active since its establishment in 2010, so it will be the 10th anniversary this year!
When I looked at everyone's face with the above notion in mind, the fact that we all have aged really came home to me.
I think all of us are amazing to stay alive in the business world where it's said that only 30% of business survive after 10 years, we are still all together with no drop-out.
I wonder if that has something to do with our efforts in making local contributions and business study meetings that we've been executing every year in the past.
Speaking of a business study meeting, there's going to be one that 'Seisho-kai' organizes on May 22nd. Mr. Hideaki Bando, CEO of Iejirushi Co., Ltd., will be giving a lecture. Non-members of 'Seisho-kai' can attend this lecture! Please come back to check on the topic we'd add about the details of the lecture if you can't make it.
'Seisho-kai' will never let you down.