MEX Kanazawa 2019 (Booth No. 4-082)
This is an announcement from the Sales Planning Department.
Please be informed that MEX Kanazawa 2019 (The 57th Machinery and Electronics Exhibition) will be held from May 15th through 18th in Ishikawa Prefecture. TNK Inc. will be supporting Takahara Corporation (Super Durable Film) during the period of the show.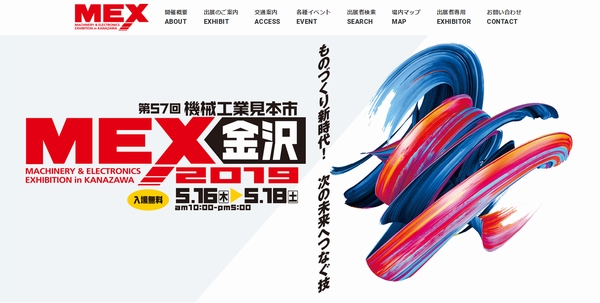 URL: http://www.tekkokiden.jp/mex/
MEX Kanazawa is one of the largest industrial trade shows in Hokuriku area where major manufacturers from machine tools, industrial robotics, various toolings, electronics-related machines, etc. as well as major trading companies get together in one place. The prospective number of visitors is 60,000 people, and over 200 booths by the participating companies will fill up the venue with heat. There are overseas participants let alone domestic ones, offering the opportunities for international trade businesses as well. We highly recommend that you make time to pay a visit because it's well worthwhile seeing!
TNK Inc. will be making supports at the booth of Takahara Corpotation We will be promoting the super-durable films and line tapes with special coating that Takahara Corporation originally developed!

Takahara Corporation's booth will be located at #082 in the 4th Hall (※ Reference to the map below). We look forward to your visit there!
【 Booth 】
TAKAHARA CORPORATION( No.4-082 )
Exhibits: Super-durable simply by applying !  ( etc.)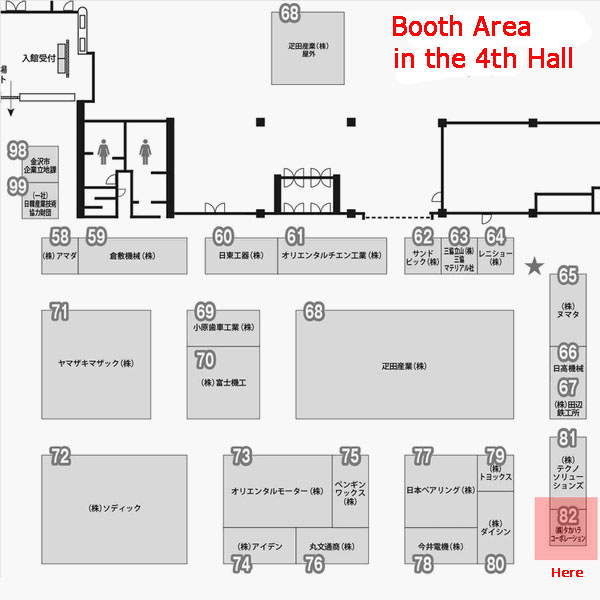 【 Details of MEX Kanazawa 2019 】
The 57th MEX Kanazawa 2019 (Machinery & Electronics Exhibition Kanazawa 2019)
Venue:Ishikawa Prefecture Industrial Exhibition Hall(3rd and 4th Halls)  >> ACCESS
Address:19 Minami, Fukurobatake-machi, Kanazawa City, Ishikawa Prefecture 920-0361
URL: http://www.tekkokiden.jp/mex/
Dates:May 16th (Thu.) ~18th (Sat.), 2019