Special lecture sponsored by Toyama Seisho-kai
This is a report from the Sales Planning Department.
A special lecture, sponsored by Toyama Seisho-kai that TNK Inc. is affiliated to, was given on May 22nd, 2019. The venue was at the Toyama Prefecture Education and Culture Hall (Toyama Ken Kyouiku Bunka Kaikan) as in the picture below.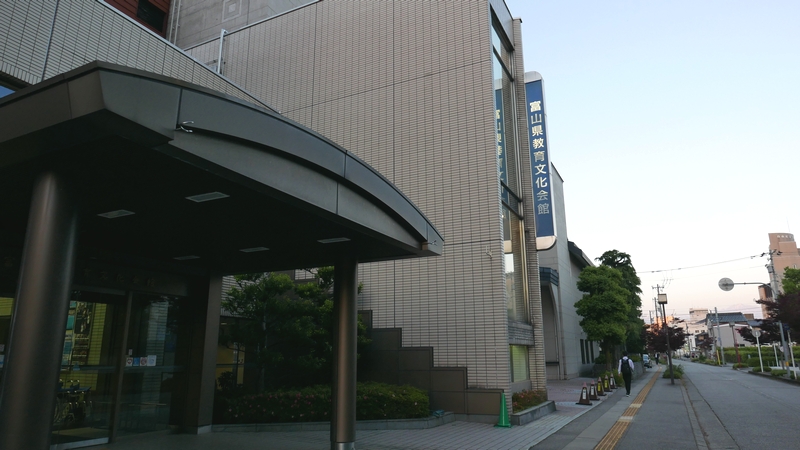 We were there to help setting up the room and help at the reception as well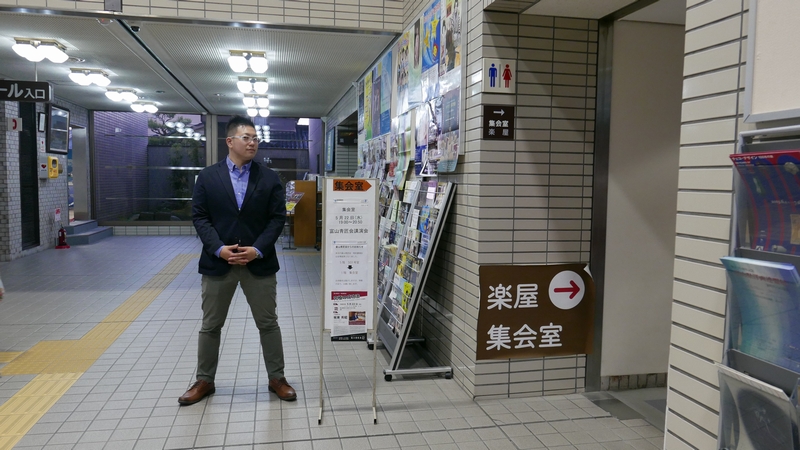 The MC was our president, Mr. Tanaka of TNK Inc.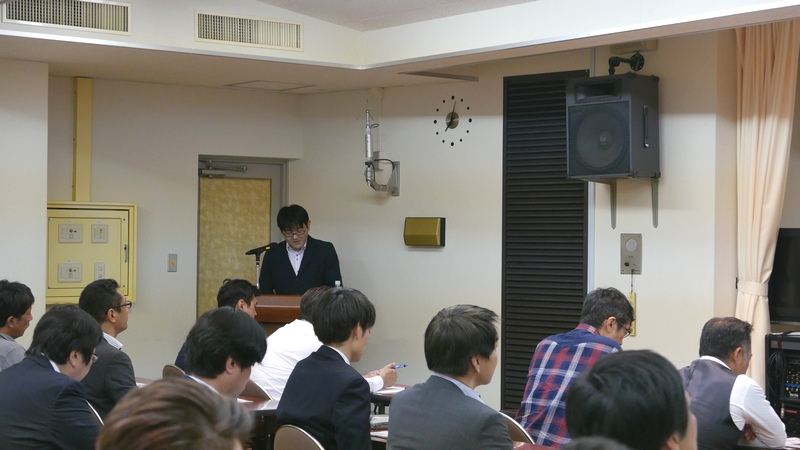 The opening speech was given by the chairman of Toyama Seisho-kai (Mr. Ohira of OHIRA K.K.) with welcoming remarks and a brief introduction about Toyama Seisho-kai.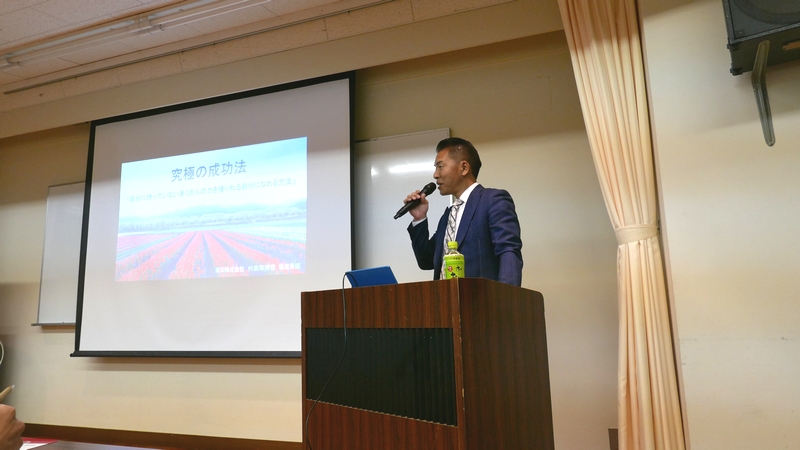 Then the lecture by Mr. Bando (Yajirushi Co., Ltd.) began…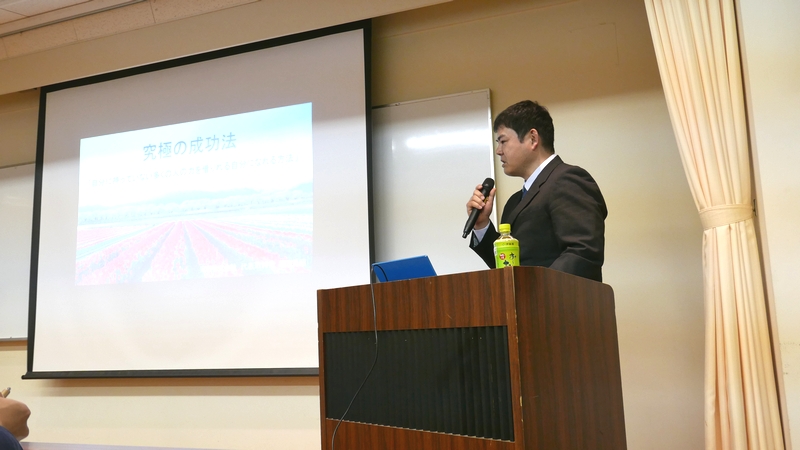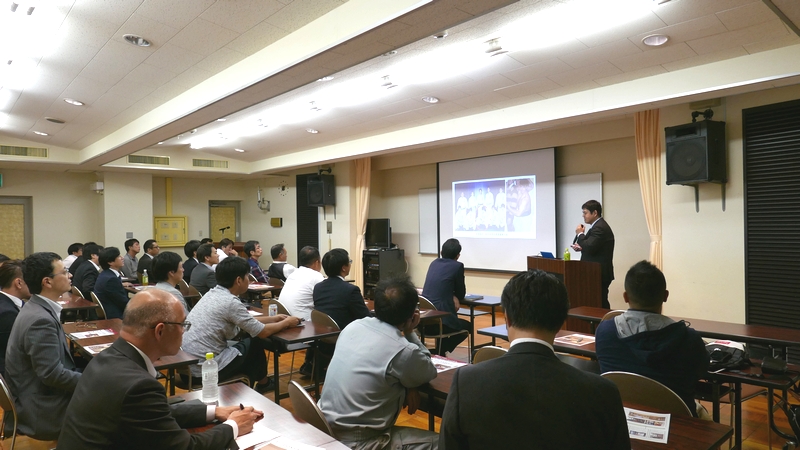 The theme of his lecture was: " The ultimate key to success: Be manipulative. "
He talked about his first-hand episodes of numerous hardships that he experienced in his life that he almost gave up on once, but managed to come as far as where he is now today; some of the memorable actions he took, relationships he had with other people, as well as some achievements he made.
The attendees who were simply curious about what Mr. Bando was going to talk about at first were gradually drawn to his story as he spoke with passion, and the air of the room changed completely.
As a result of that, many questions were asked at the Q & A session after the lecture.
Then, there was a discussion time, followed by getting acquainted with each other in the room. We all shared what we felt about the lecture afterwards.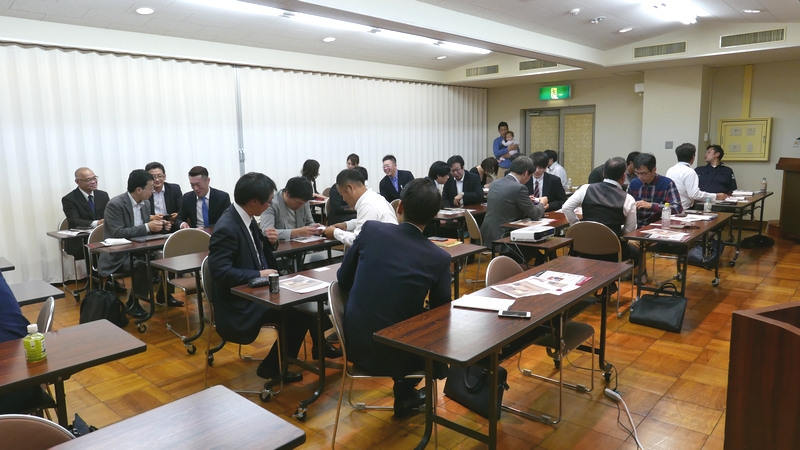 We tend to be satisfied just by attending a seminar or a lecture, but by sharing the thoughts among other attendees afterwards, they say that it gives a positive effect of making what was just learned more memorable.
At the end of the event, Mr. Yamaguchi (Yamaguchi ALC Co., Ltd.) gave a closing message to finish it up in success.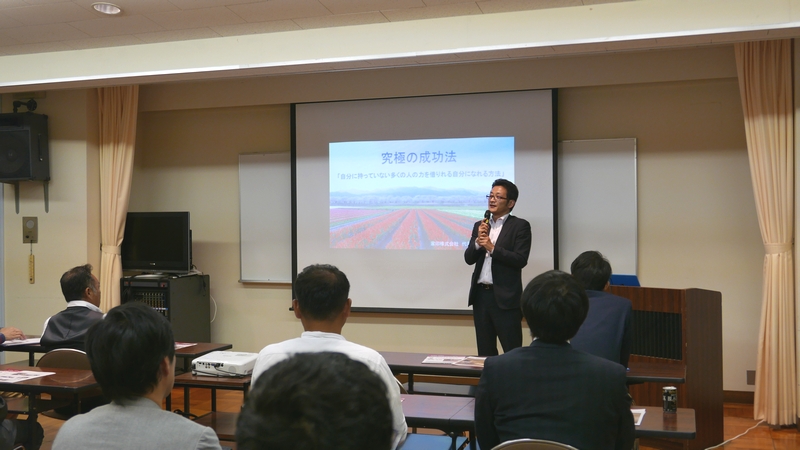 So, this special lecture turned out to be a big success.
The lecture was really memorable as it reminded all of us about the importance of making regional contributions and what business owners should value, etc.
Below are what we did to support this event:
・ Designing and printing of the flyer of the event.
・ Making a reservation of the venue, setting up the room, guiding attendees to the room, and taking pictures of the lecture.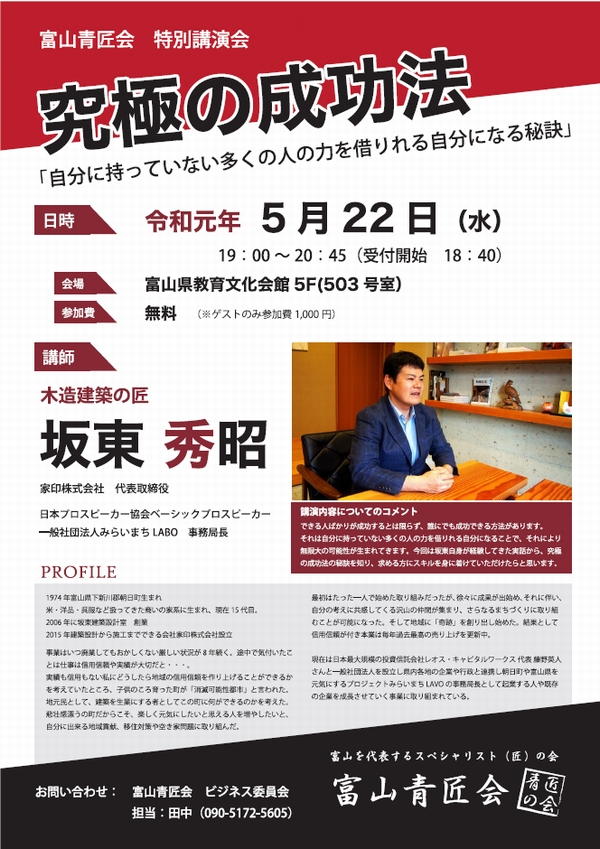 So, we do work like this as well.
In sum, Toyama Seisho-kai and TNK Inc. are actively tackling upon promotional activities of the economic development as well as the contribution activities for Toyama Prefecture, and will continuously be doing so as we have always been doing so.
Reference: Toyama Seisho-kai BLog