Beach cleaning: Local contribution activity.
As one of the local contribution activities of ' Toyama Seisho-kai ' that TNK Inc. is affiliated to, beach cleaning was conducted in Yaezu-hama beach on June 9th. We have been doing this activity over the past 10 years as one of our local contribution activities.
Just as last year, about as many as 50 people got together between 'Seisho-kai' and other partner group, 'Sakuzou-kai' this year.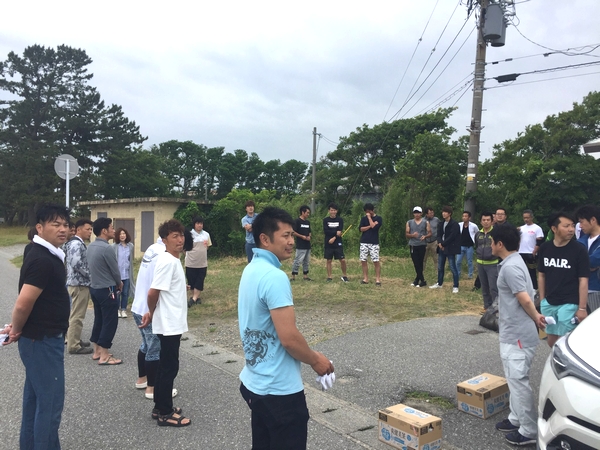 The chairman of 'Sakuzou-kai' made an opening remark.
After his speech, a pair of work gloves and a trash bag were distributed to everyone before tackling to clean the beach!
It was cloudy and the temperature was a little low, but it made us feel comfortable to clean the beach.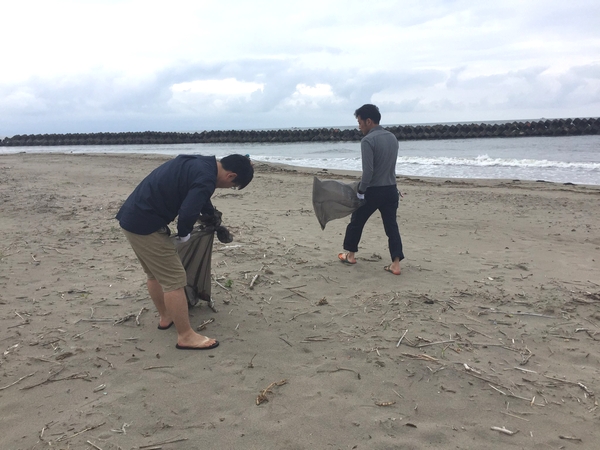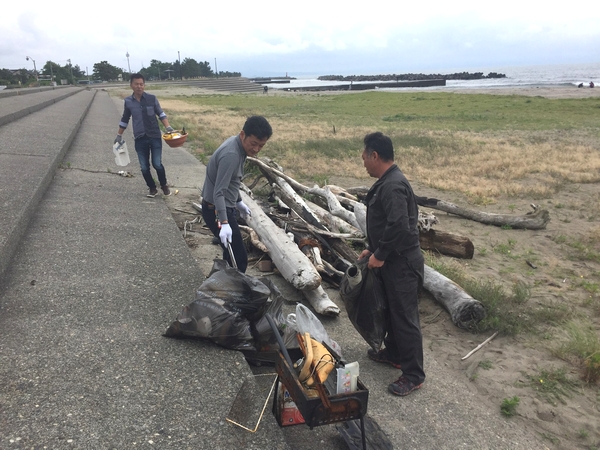 There was a ton of garbage … such as BBQ stoves, plastic or glass bottles, and cans of juice and alcohol, and even industrial trash and household garbage as well …
It makes us feel resentful to see this disaster, as Toyama Bay is so beautiful as it belongs to UNESCO's 'World's Most Beautiful Bays Club' !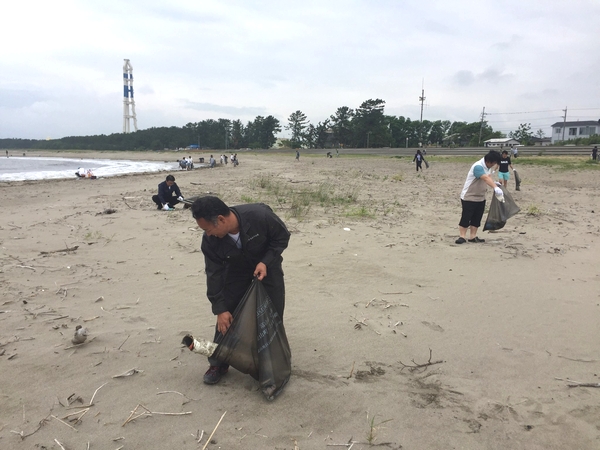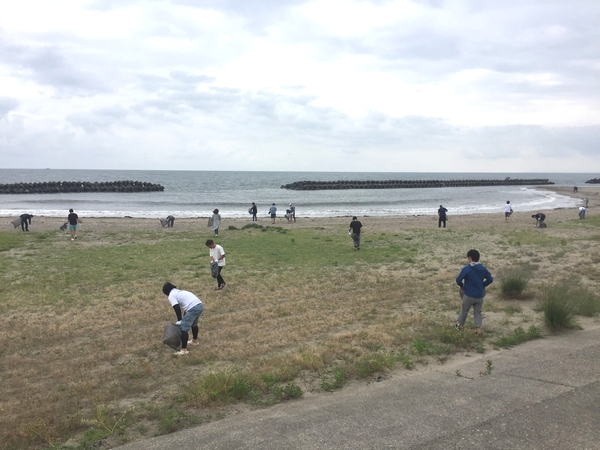 We all did our best to make it totally clean! Please see the result of that below.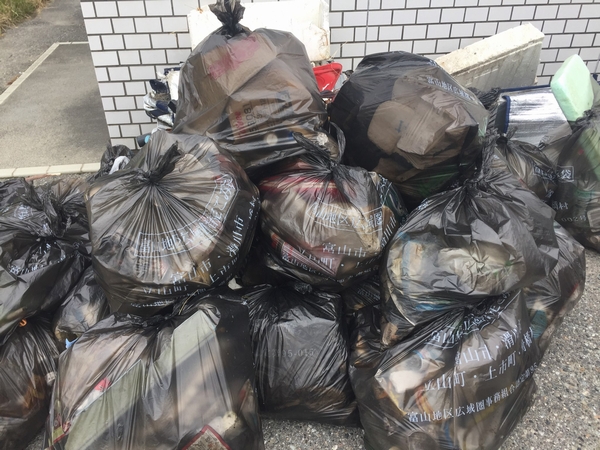 It didn't take us even an hour to make this pile of garbage!
We closed the activity by the entire group's photo session as always!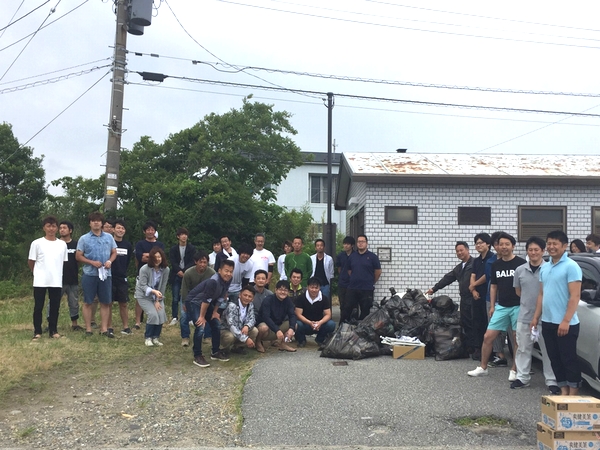 And, here is a group photo of ' Toyama Seisho-kai' members only.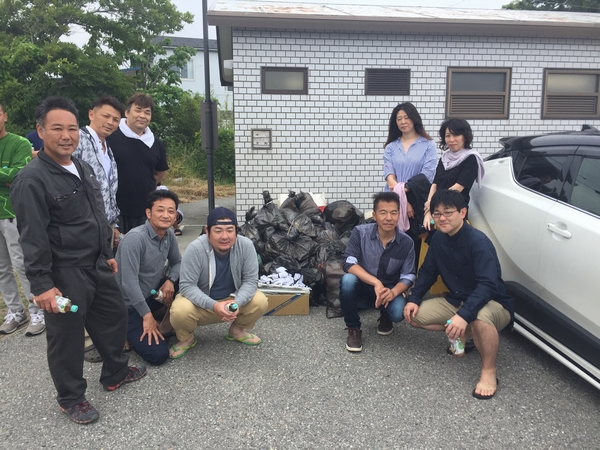 Thank all of ' Toyama Seisho-kai' and 'Sakuzou-kai' for your endeavor !
I always feel truly content after participating any activities like this!
As a company who runs business in Toyama, I feel making contributions of all kinds to Toyama is important outside of work!
We'll do this again next year!