Mfair Bangkok 2019 (Business Matching Platform for Manufactures' Network in Asia): booth setting
This is a report from Thailand.
Our schedule for sales activities and participation at the trade show in Thailand from June 14th through 24th. 2019 is as follows:
We came to BITEC for setting up a booth for Mfair Bangkok 2019, which will start from tomorrow. We arrived the venue at a little after 2 P.M. because the meeting in the morning ran longer than expected.
As we entered the hall after checking in, people were already setting up their booths.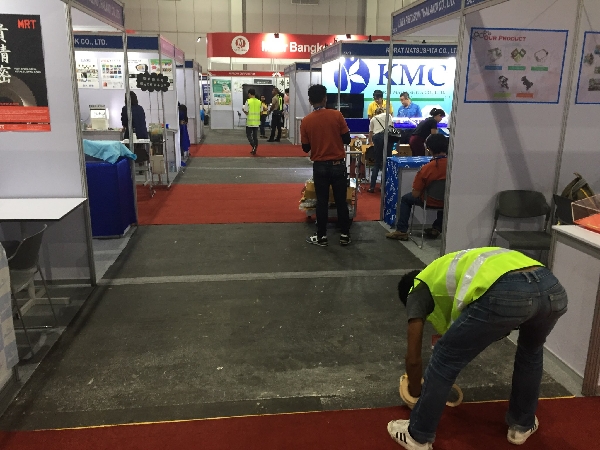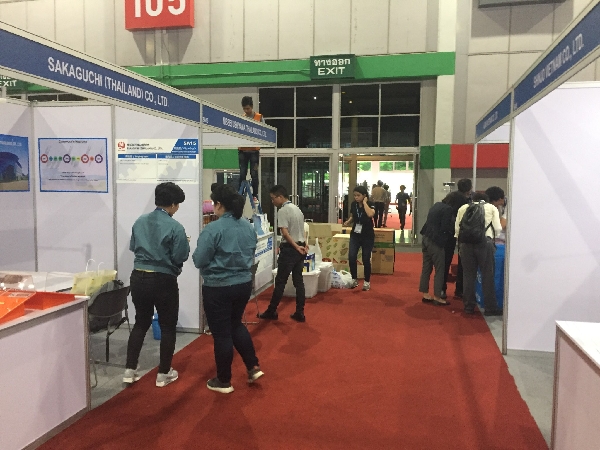 We started working by putting up posters, displaying products, and so on.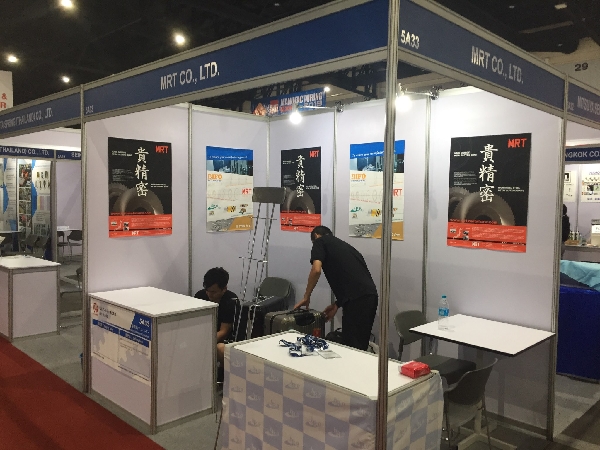 As we participate in a several trade shows like this every year, it was a piece of cake for us to set up a booth. So, we finished setting up the booth smoothly.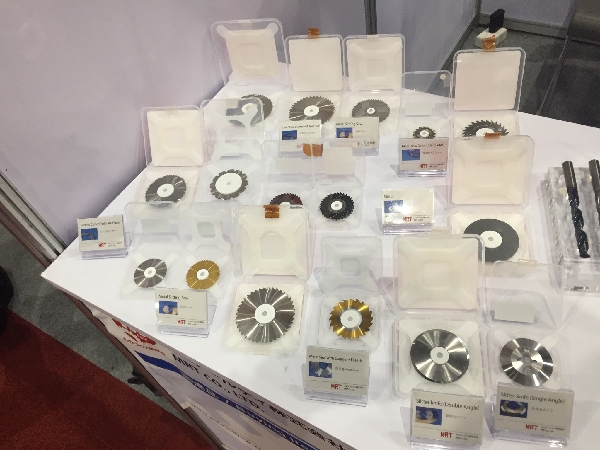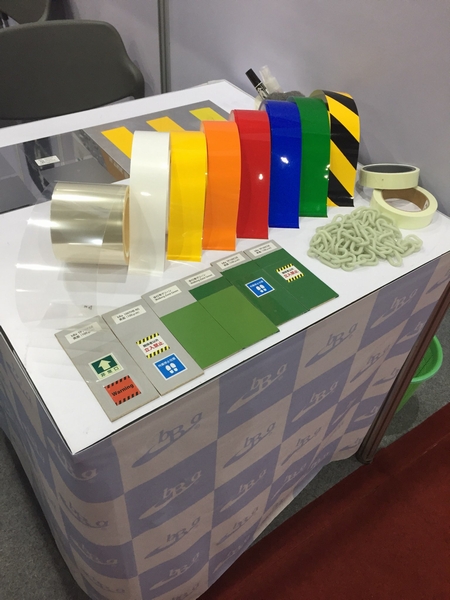 Along with our main products (MRT metal saw), this year, were 'End-mills (BIFO)', 'Line Tapes (Takahara Corporation), and 'Tornado Guns (Our original), etc. were displayed.
We are all set to go for the trade show before it starts tomorrow and runs for the next three days.
On a side note, our booth No. is 5A33 in Hall 105. Please feel free to drop by anytime.
【 Information on Mfair Bankok 2019 】
Mfair Bangkok 2019(Business Matching Platform for Manufactures' Network in Asia)
Date & Time: June 19th (Wed) ~ 21st (Fri) 10 : 00 ~ 18 : 00 (3 days)
Venue:BITEC Hall 105