TOYAMA KENCHIKUGYO (Building Contractors') NETWORK(TKN)
I participated in the regular meeting of Toyama Kenchikugyo Network (TKN) on August 28th.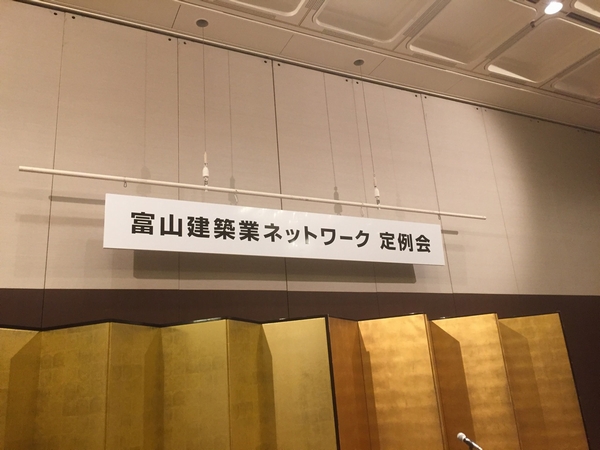 A seminar was held in the first part of the meeting.
The instructor was Mr. Yunokuchi of Communication Energy Co., Ltd.
The topic was about "Human Development X Teamwork = Performance Improvement".
Visions that companies lay out such as Corporate growth, sales increase, target achievement, etc. require construction of teamwork as an essence.
Futhermore, I have learned that it is also important that the business administrator or the leader of the company to grasp each and every worker's nature in regards to ability, experience, and skills, and to create a system to best accommodate such competencies as an individual as well as an organization that the person pertains to.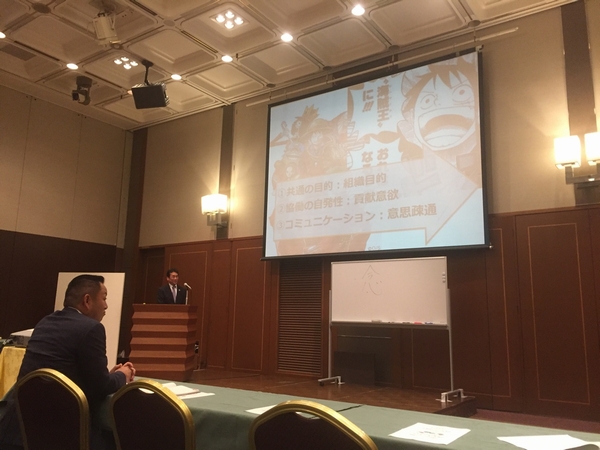 What impressed me most in the lecture was about "Honne (real intentions)" and "Honshitsu (essence)".
We watched a movie during the lecture, but it was quite touching.
In the movie, a question was asked to some youngsters full of dreams.
" What is the most important thing in your life? "
" Being myself. ", " Me. "
The next question was;
" What is the most important thing for your parents? "
" … ", " … ", " Me, their child… "
The last question was;
" What is the most important thing in your life? "
" … My parents. "
We realized what the " Essence " was at the last question.
So, I realized the importance of creating an environment where business administrators and workers can share this " Essence " .
It was a good seminar.
There was a reception party afterwards with 65 attendants + some people.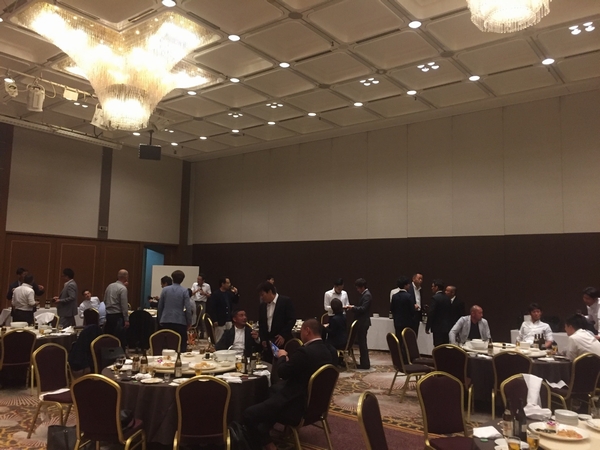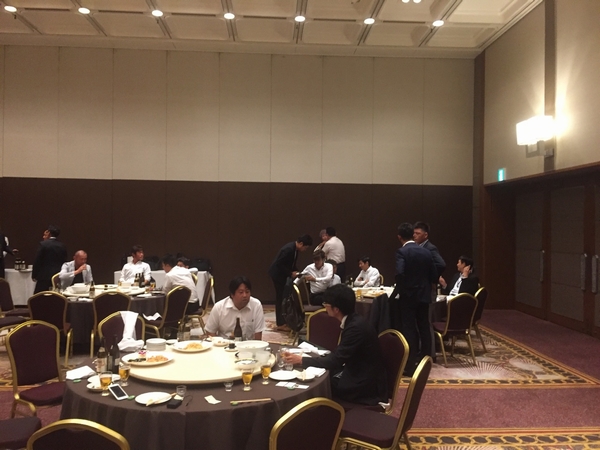 Since it was our first participation in this meeting, I was given the opportunity to give a speech at the podium.
TOYAMA KENCHIKUGYO NETWORK = TKN
Our company name is TNK.
TKN and TNK…
It's a bit tricky, but I feel some kind of a link there.
In sum, I have decided to join this network from now on.
It is good to be able to interact with people from different kinds of fields.
It was quite stimulating and pushed me to move on.
【TKN】
URL: http://www.toyama-kenchikugyo.net/