JIMTOF 2018: The 29th Japan International Machine Tool Fair
Went to Tokyo for JIMTOF 2018.
One of the most important exhibitions for us is this Japan International Machine Tools Fair, generally known as JIMTOF !
And, it was held from Nov. 1st (Thu) through 6th (Tue) at Tokyo Big Sight (Tokyo International Exhibition Center) as JIMTOF 2018 (Organizers: Japan Machine Tool Builders' Association along with Tokyo Big Sight Inc.).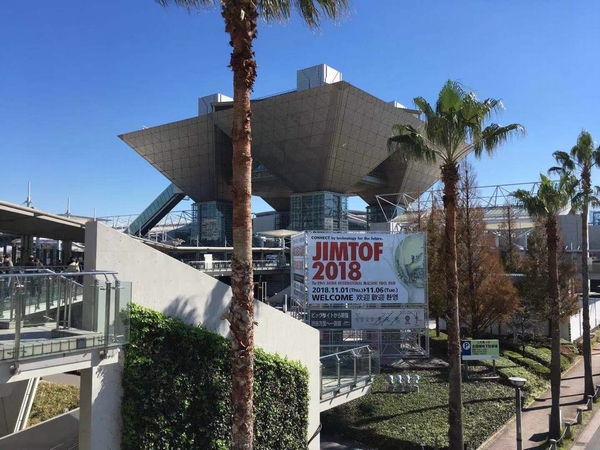 This is a bi-anual trade show of machine tools and their related equipment.
This is a general trade fair where all kinds of machines, machine tools, and their peripheral equipment all gather in one place. It is also known as one of the biggest  international technology shows where, not only domestic companies but also companies from overseas, get together to interact/exchange the most up-to-date/top notch technologies and products in the world.
It is counted as one of the 4 biggest trade shows in the world along with IMTS in Chicago, EMO in Europe, CIMT in China, and is getting extremely high attention from all over the world.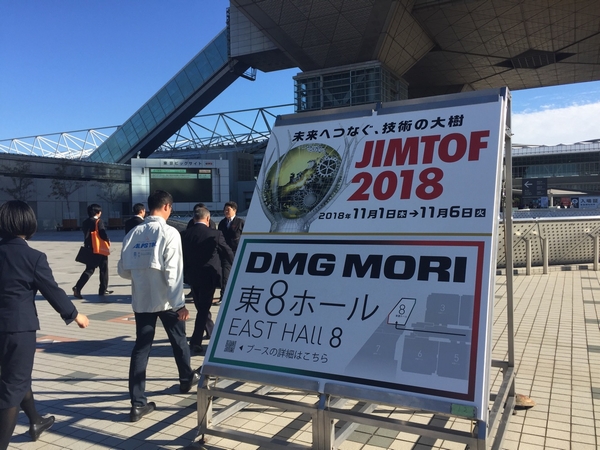 We always visit this show every time when it's held (once in every other year).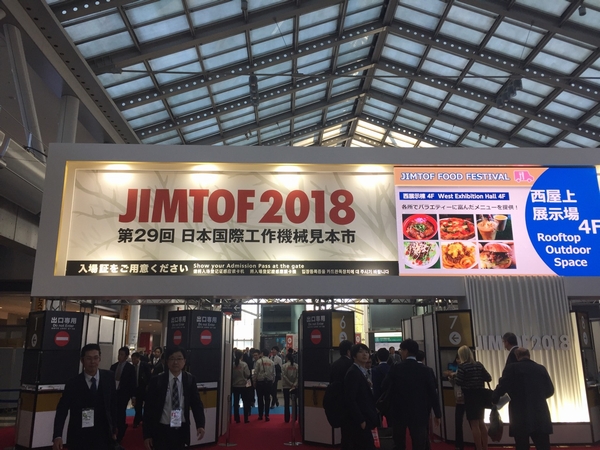 Our Sales Operating Dept. visited JIMTOF 2018 on its first day (Nov. 1st), our Sales Planning Dept. visited it on the 2nd (Nov. 2nd) and the 5th (Nov. 5th) in 3 separate teams.
There were over 140,000 visitors last time (2 years ago), and it was said to beat the previous record by aiming to exceed 150,000 visitors.
So, the place was packed by people and was very lively.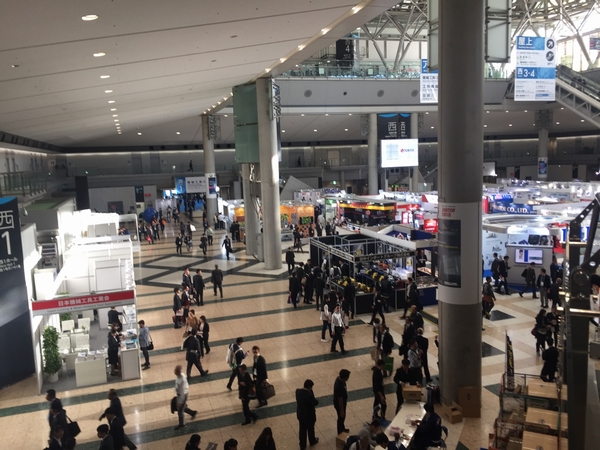 Since many of our customers were participating at this fair, we went around to greet them at their booths.
Because it is one of the biggest fairs with high attention, we came across some of our clients overseas such as Thailand and India, so we were very content.
Our other purpose of visit was to explore new products to sell and to learn about new technologies.
There were 8 halls in east and 4 halls in west, so we walked way over 10,000 steps that day.
I felt that 'craftsmanship trend in Japan' is still in it's boost!
Japan seems to have been overwhelmed by emerging powers such as China, and countries in Southeast and Eastern Asia in recent years, but I was convinced that Japan's technology is still such that we can boast of in the whole wide world.
We will continue to endorse 'MADE IN JAPAN' with high pride !!!
JIMTOF 2020 ?  Of course, we'll go by all means !