TKN (Toyama Kenchikugyo Network) annual New Year gathering
I attended the periodical gathering of TKN (Toyama Kenchikugyo Network) on February 5th.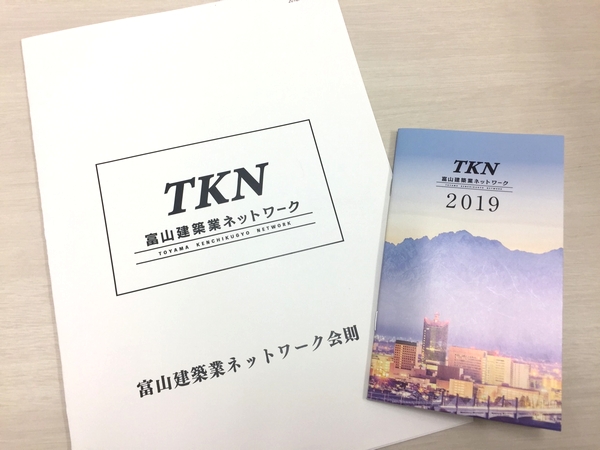 Two presentations by the presidents, Mr. Hayashi of KAZUKI Co., Ltd. and Mr. Shibuya of hs style were given at the members' information sharing part. Each of them introduced his company about its history and business achievement to make an appeal.
Both presentations were easy to understand with some struggling episodes that happened since its establishment until now.
I felt Mr. Hayashi and I had a lot in common while listening to his struggling episodes. Also, I was quite impressed by the idea of Mr. Shibuya that he was utilizing YouTube for recruitment.
After the presentations, we had a New Year party.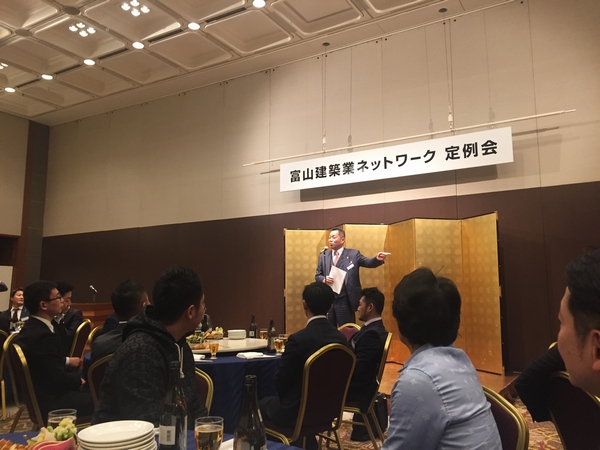 A speech by the Chairman Ogawa of this group was given, followed by a toast and an exchange party.
There were 56 registered members in TKN as of January, but it has grown to have as many as 81 registered members by the month of November last year. And, the goal of growing up to 150 membership within this year was laid out.
It's a steadily expanding organization. With its growing power, plans are underway to make contribution activities to the society this year. We still don't know how TNK Inc., as a company, can relate to this group of construction industry in Toyama, but we are certain that we would like to move forward as a member of this passionate group.
By the way, …there's going to be a surprise guest at the next gathering!
I will make a report who that is after attending the next meeting!
【Related Topic】
TOYAMA KENCHIKUGYO (Building Contractors') NETWORK
【Toyama Kenchikugyo Network】