A few days ago, I attended an open seminar held by the Toyama Institute of Authenticity.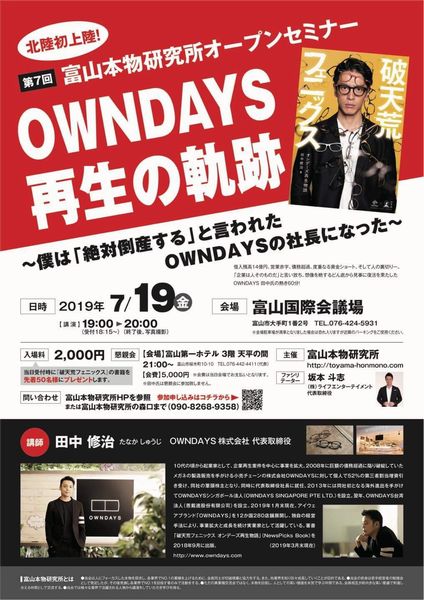 It was a lecture by Shuji Tanaka, the president of OWN DAYS Inc.
The glasses company was owed a heavy debt, so everyone thinks the company becomes insolvent but Mr, Tanaka purchased 52% stock shares of the bankrupted company and he became the president of OWNDAYS Inc.
Of cause, everyone felt it was reckless but he tries to revive the dead company and he achieved to awaken the Phoenix. Nowadays the phoenix got huge wings and became a big company with 200 stores around the world.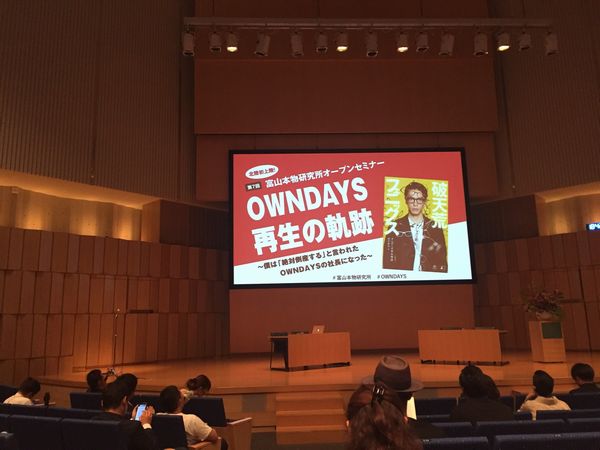 The seminar was not so strict as I think.
The seminar was exceeded the scheduled time because he spends a lot of time responding to questions from an audience. By the way, we were the first penguin of the audience to ask him the question.
Kanaya, our planning manager ask him to "what is rich?", so he told us what he thinks about. He said I am rich when I felt I can not spend all of my own money.
Anyway, the seminar was very original with every other seminars I felt, so the seminar was very fan.
Therefor…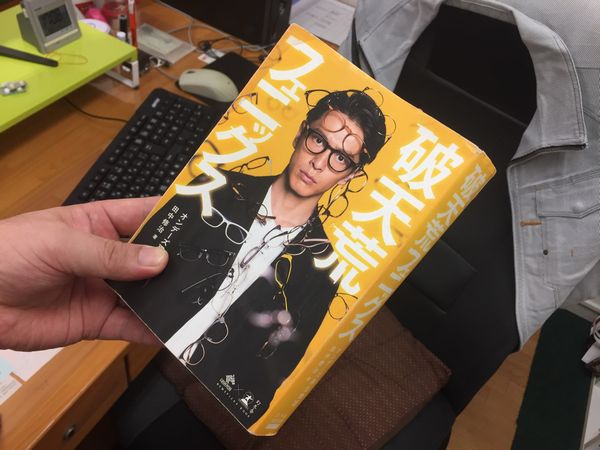 I reading the Unprecedented Phoenix which Ms, Tanaka has written.
After that, I think to more assertive to business abroad.
The seminar was very impressive and motivated me strongly.
So, I will recommend you the book which I wrote above.
And I…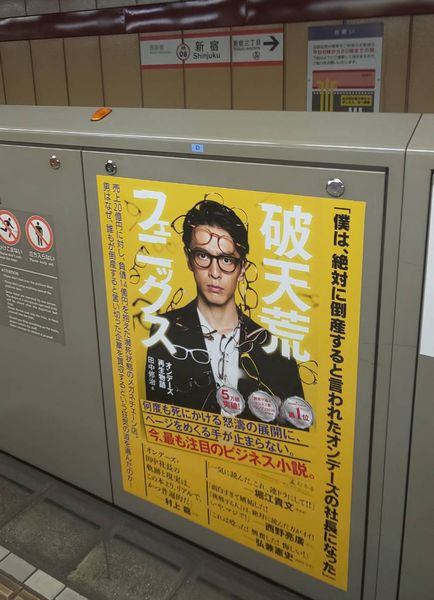 found it at Shinjuku station!
I took a photo in spite of myself.