We deal with facility equipment that is required in factories, institutional facilities, hospitals, schools and business offices. We proudly endorse the products we selected, as they meet the high standards we set forth based on our vast experience gained by visiting numerous building compounds under all sorts of environments both inside and outside of Japan. 
3-1. Durable Film(multi-purpose)
・Super Durable Film
・Walking Zone Film
・Line Tape
・AGV Line Protection Tape
・Marking Tape
・White Board Film
・Mirror Film
・Design Sheet
etc.
※ See HERE for more details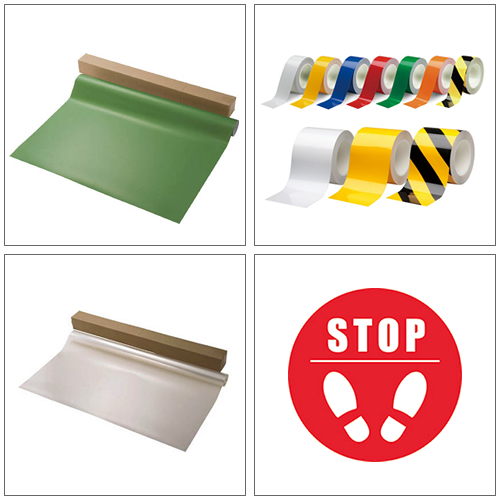 3-2. Water Repellent Film(for Industrial Machines)
・Smart Film
Water Repellent Smart Film can easily be applied with water on the windows of industrial machines. It drastically improves the visibility to view the inside of machines, as the film repels water-soluble cutting solution or soluble cutting oil splashed over the windows.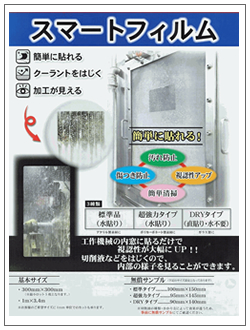 ・Alkaline Electrolyzed Water
"A Water" is a versatile cleaning water which consists of 99.99% water. It can be used to clean or wash all space of factories and facilities to maintain and secure good working environment. It demonstrates deodorizing effect as well.