Manufacturing Indonesia 2017 (support)
We went to Indonesia in order to support the industrial exhibition called, Manufacturing Indonesia 2017.
It is a trade show with history of 28 years, and is an international trade show with many manufacturers and visitors from ASEAN/Asian countries.
We have participated 5 times in the 28 years, visiting and participating by collaborating with local corporations.
We had a business relation with some company in Aichi Prefecture; line tapes of bBa Film were displayed at the booth of Nagoya Diamond Industrial Co., Ltd. to work as a PR staff to support the booth.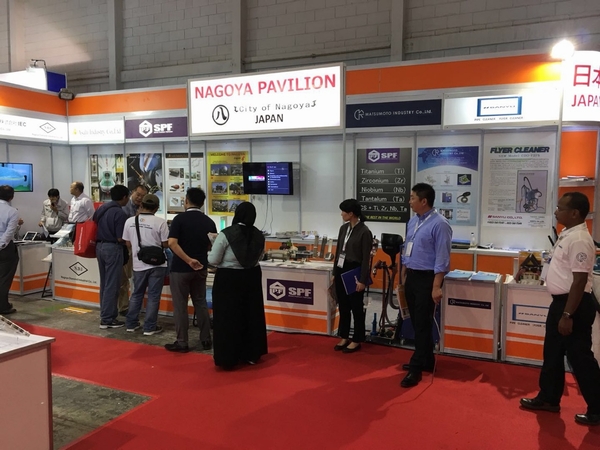 A number of companies of Aichi Prefecture were making promotions of Japanese technologies in the Nagoya Pavilion.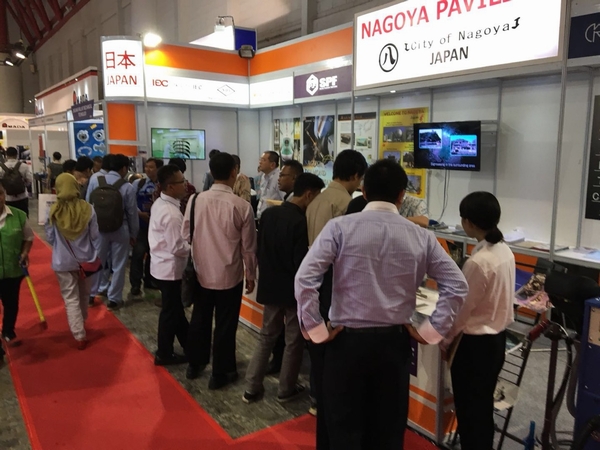 The pavilion was very lively!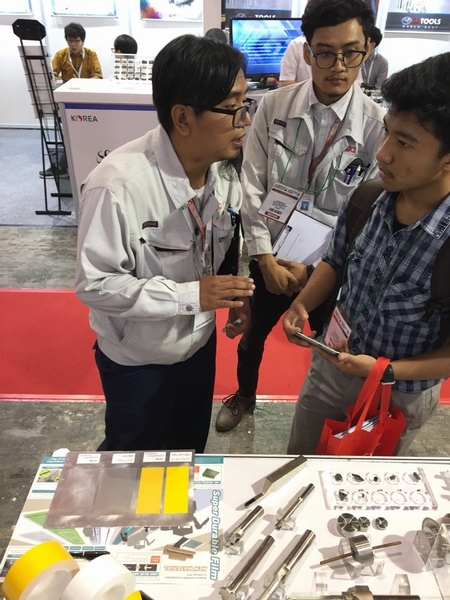 bBa Film was as popular here as in Thai METALEX 2017 in Thailand!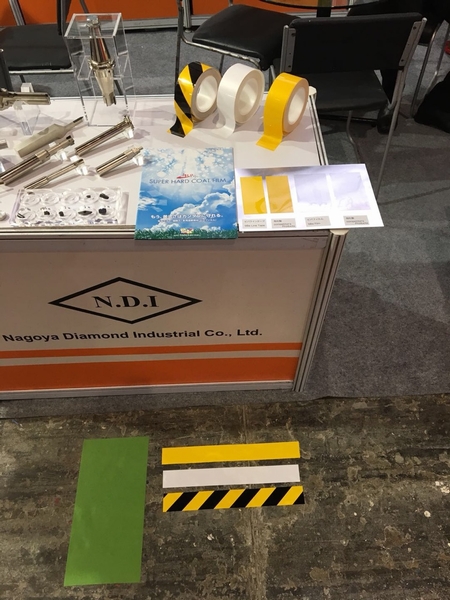 We are convinced now that the super-durable film/line tapes of Takahara Corporation is superior and is world-class!
The products received high evaluations both in Thailand and Indonesia.
If you are in need of 'area divider', 'line tape', 'AGV Protection Tape', or 'Walking Zone Tape', etc., please feel free to contact us any time!
The detailed information on bBa products are here.