Cherry Blossom Trees to Chiangmai・・・Japanese Garden Project ②
December 16th, 2017.  Weather: fine.
The ceremony, commemorating the 130th Anniversary of Thailand-Japan Amity, was grandly held in Chiangmai !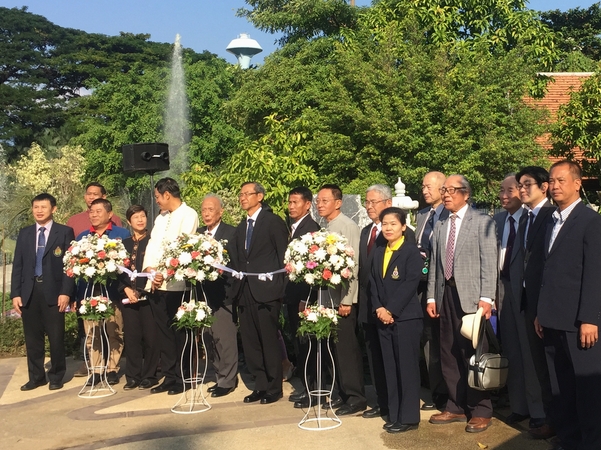 Mr. Sawai, the proposer of this Japanese Garden Project (6th person from the left) and supporters from Toyama Prefecture; namely, Mr. Jinichi Miyazaki (4th person from the right), Mr. Akira Fukuda (3rd person from the right), Mr. Hiroshi Yotsui (5th person from the right), all visited Thailand to participate this grand ceremony.
Mayor and Deputy Mayor of Chiangmai City, The Japanese Consulate General in Chiangmai (Mr. Kawada) and many others participated from Chiangmai.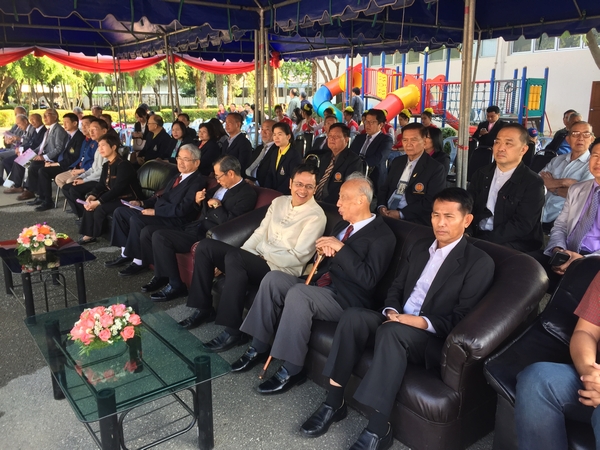 Mr. Sawai is explaining about Toyama Prefecture, Japanese Garden Project, as well as the special cherry blossom tree, 'YOUKOU' to Mayor of Chiangmai.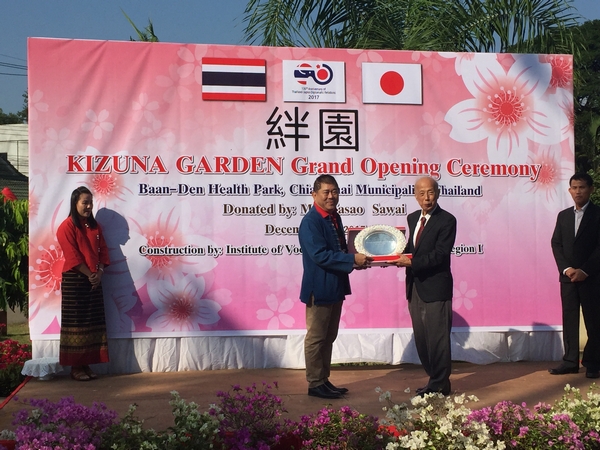 Deputy Mayor of Chiangmai presented a gift of gratitude to Mr. Sawai.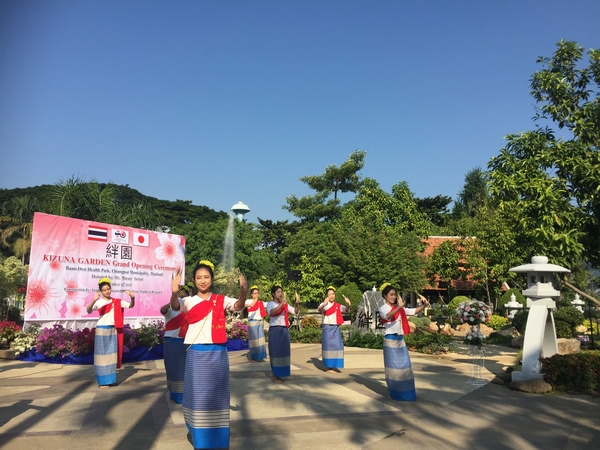 The performance of the traditional Thai dance was made.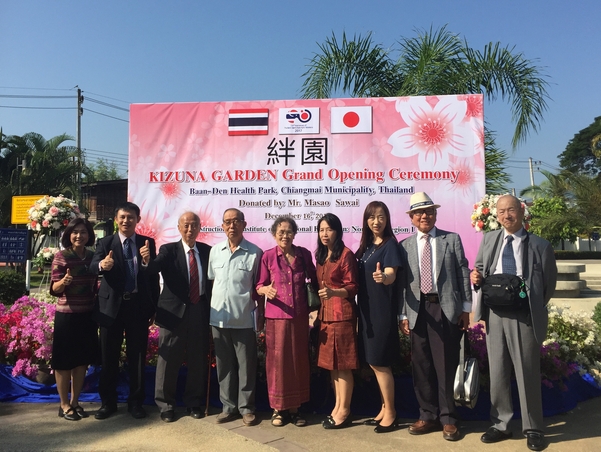 We are very grateful for Mr. Ponlit, the rector of Lampang Vocational College, who supported this ceremony from the local end.
The inauguration ceremony was carried out wonderfully thanks to the beautiful weather as well.
I believe the day deepened the amity between Thailand and Japan even more!
【 Related Topics 】
Cherry Blossom Trees to Chiangmai ・・・Japanese Garden Project ①
Cherry Blossom Trees to Chiangmai ・・・ Japanese Garden Project ②
Cherry Blossom Trees to Chiangmai ・・・ Japanese Garden Project ③