Mfair Bangkok 2018 (Booth setting)
It's sunny in Thailand … not to mention, very hot!
We came to BITEC to do a booth-setting for the business meetings in Mfair Bangkok 2018 which is to start tomorrow.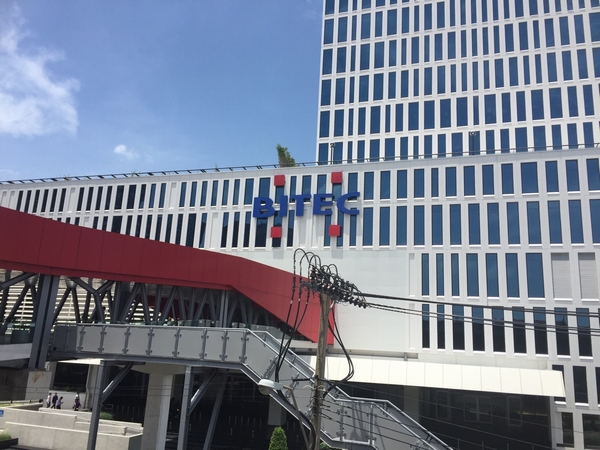 We (TNK Inc.) visit this business exhibition in June and November every year.
As the skywalk (corridor), connecting between the nearest station (Bang Na) and BITEC exhibition halls, was finally completed, we now can walk directly to the venue after we go through the ticket gates. This is quite convenient!
Once we got to the hall our booth is located, people are working very hard setting their booths here, there and everywhere.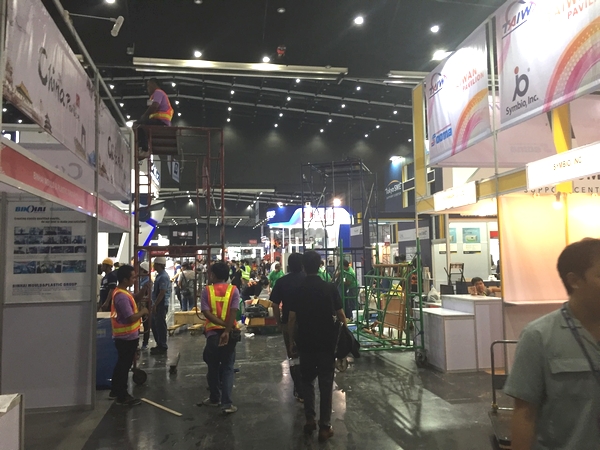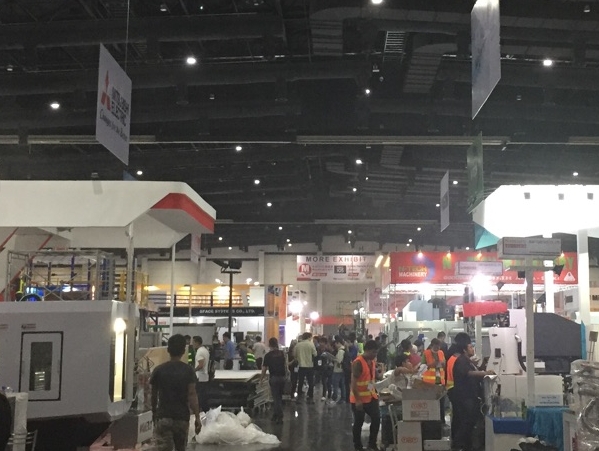 Our venue is way in the back, H105.
It is located in the Japan area, where almost all are local Japanese companies.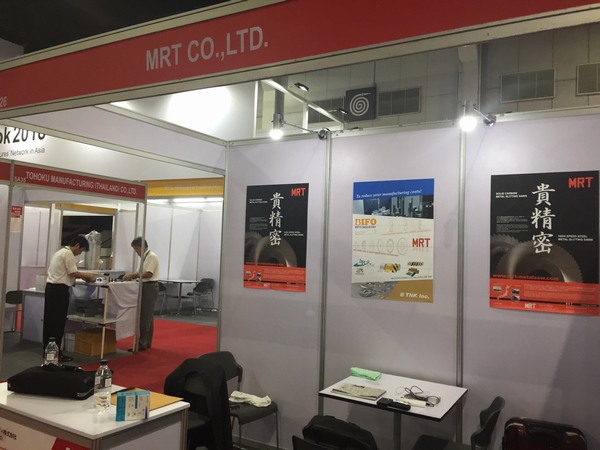 We put up the posters which we just completed yesterday on the wall, and exhibited our products.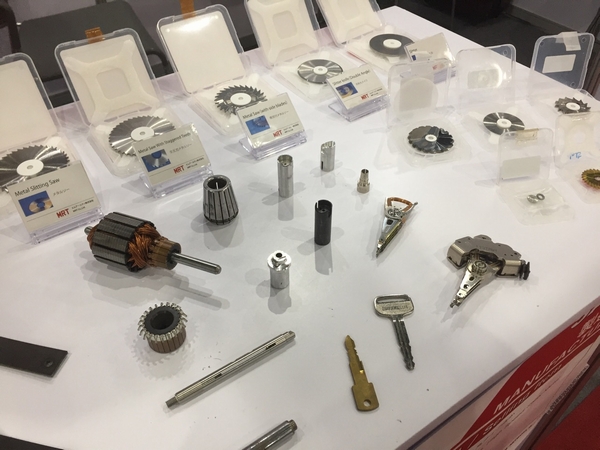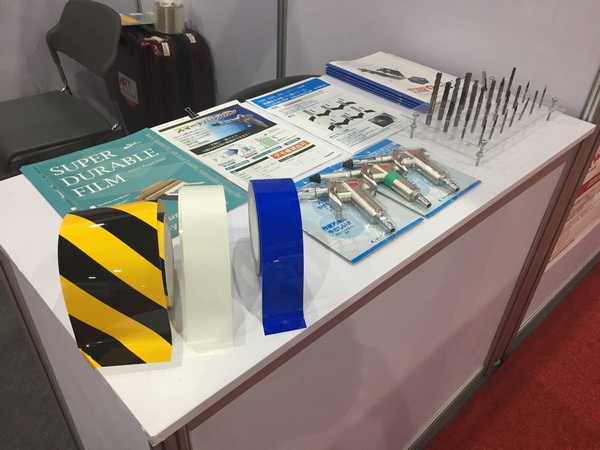 There we go!
We are all set for the business matching in the next three days.
Our booth is 5A26 in H105.  Please drop by anytime.
【 Information on the exhibition & business matchings 】
Mfair in Bangkok 2018(Business Matching Platform for Manufactures' Network in Asia)
Duration: June 20th (Wed) ~ 22nd (Fri) 10 : 00 ~ 18 : 00 (3 days)
Venue:    BITEC Hall 105