Mfair Bangkok 2018 business matchings
It's a nice weather again in Thailand today … but it's been really humid everyday!
Here we are at Mfair Bangkok 2018 business matching booth (H105 5A26).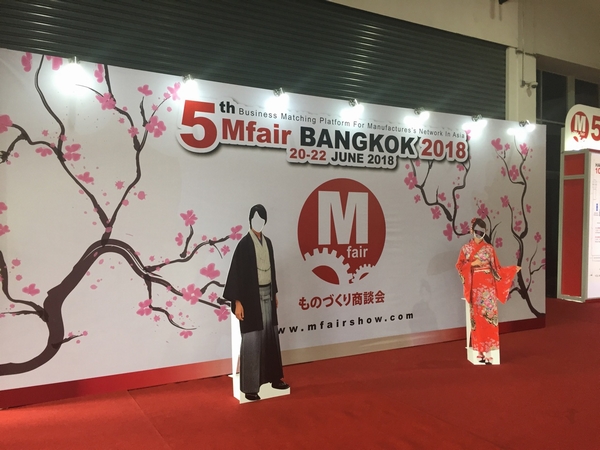 This is how the hall of H105 looks like, and its entrance.
Wow, it's so Japanese ( lol ) !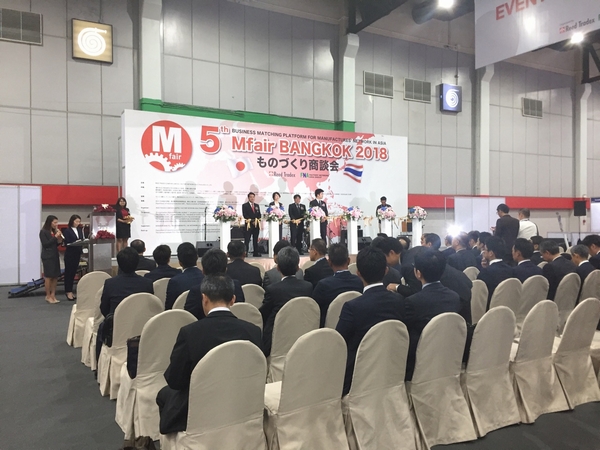 There was an opening ceremony at the first day of the event. People were getting excited at the performance of some music bands as well.
Incidentally, our business matching meetings were going very well.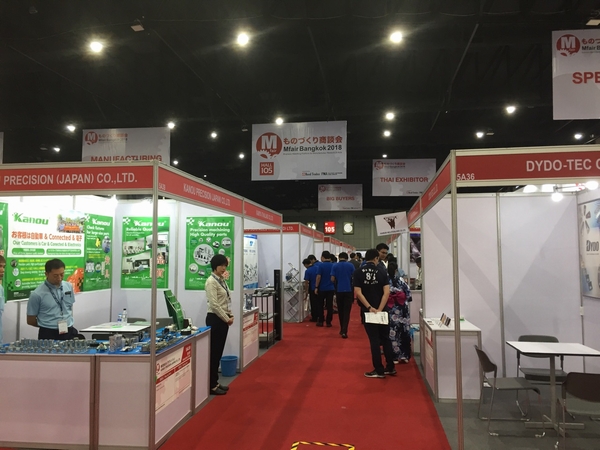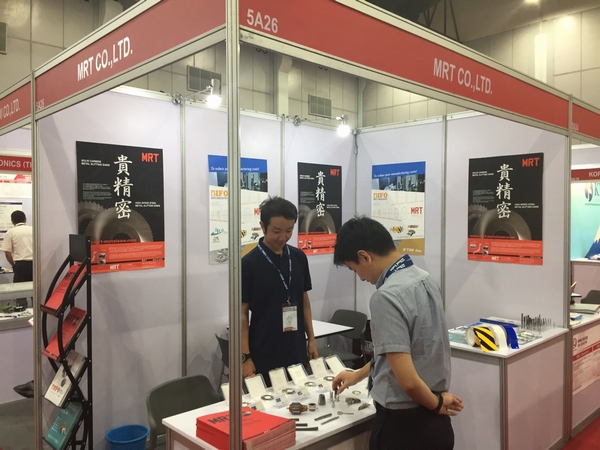 We had 3 to 4 business matching meeting everyday, and we received a number of inquiries from the visitors at the event.
The pile of our catalogs disappeared in a flash, which made us pale, but somehow we managed.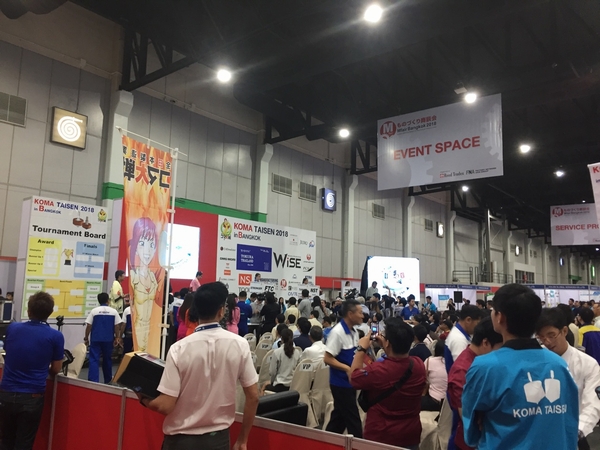 Today was the last day of the event, and there was a battle event using tops produced by the participating manufacturers. It was such a manufacturing-industry event.
At any rate, it was quite satisfying all three days.
We managed through by 5 of us at our booth; 3 people from TNK and 2 people from a local Japanese trading company.
As a result of our endeavor, we received 40 inquiries in total.  We need to investigate each case in order to make business happen from now on.
We are pleased and are willing to increase our Thai customers using this event as a stepstone!!!