'Japanese Food Products Business Matching 2018' sponsored by JETRO in Bangkok
This is a report made by Sales Planning Dept. from Bangkok, Thailand.
We are participating at "Japanese Food Products Business Matching 2018" sponsored by JETRO.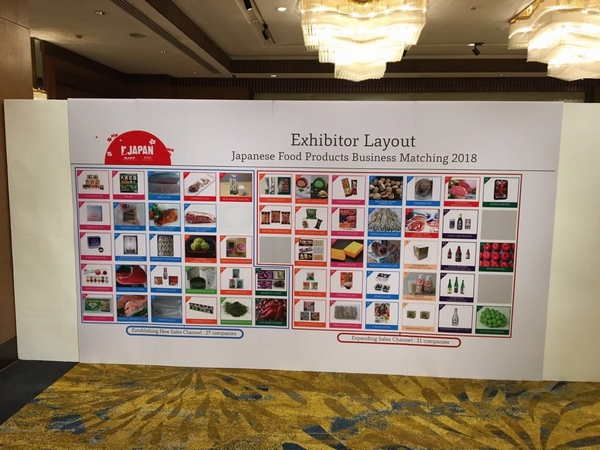 As a part of the 'Strategic Export Expansion Support Project' of MAFF (Ministry of Agriculture, Forestry and Fishery), this business matching meeting is held on October 16th and 17th in Bangkok, Thailand. This event has been sponsored by JETRO and this is the 5th time round.
To connect with the local inporters, vigorous business negotiations are going on among local retailers and restaurant business related people.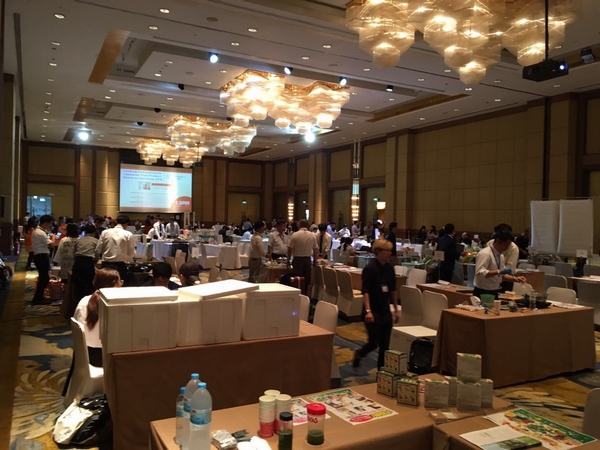 In this business matching event, they say 57 companies are participating in an aim to explore/expand into the Thai-market.
Thailand is one of the most prospective markets, which is ranked at the 7th among the importers of agriculture, forestry, and fishery products from Japan, with over 3,000 Japanese restaurants. As it was suggested that product sell-in of such items from the category of marine products/processed marine products as well as health products is available at this event, we participated by bringing some of the wonderful Japanese foods (e.g., Aojiru, etc.) to introduce.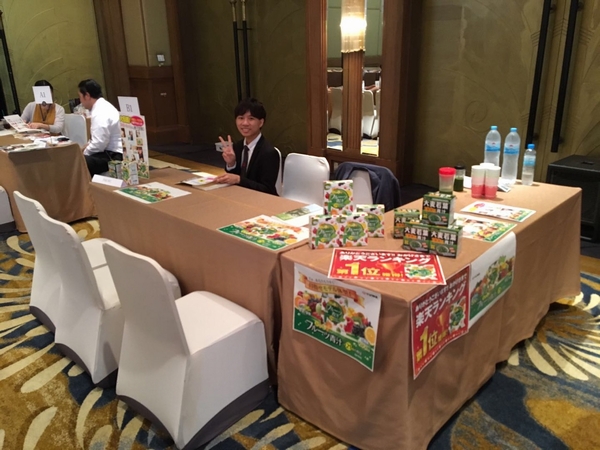 As Thailand is in its economic boost, it is inclined to health-oriented tendency, many compnaies are interested in our booth!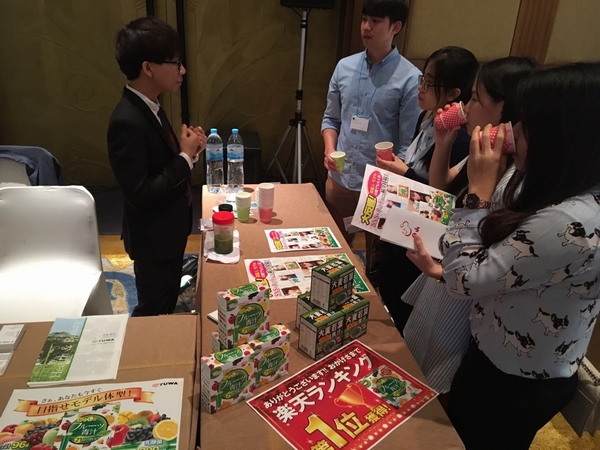 Easy-to-drink Aojiru and Fruit-Aojiru are being promoted on behalf of the manufacturer. The booth is very popular.
We are hoping to build good connections with some promising importers at this event.
If you are in Thailand and are interested in Aojiru, please drop by!
If not, please contact us any time through this homepage!!
【 Related Link 】
https://www.jetro.go.jp/news/releases/2018/debf39282948bebd.html