We did a promotion of 'bBa Film' at the booth of ThaiWorth in Thai METALEX 2017 in Thailand.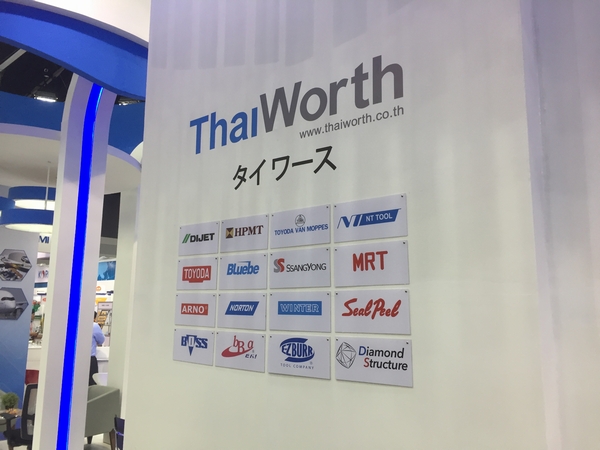 The logo of 'bBa' is in the 2nd row from the right (facing the wall)!
The display looked like this ↓.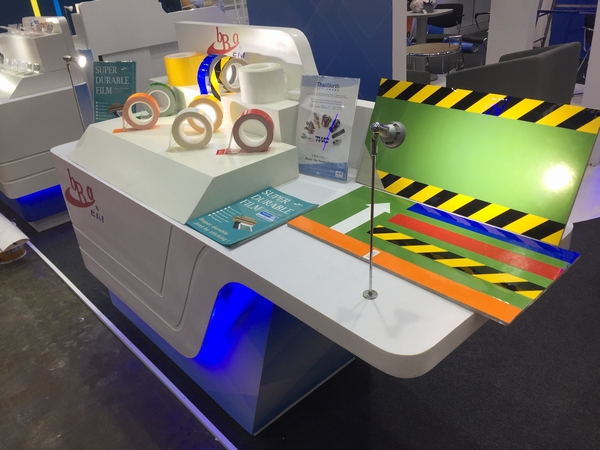 We displayed the line-tapes with emphasis this time.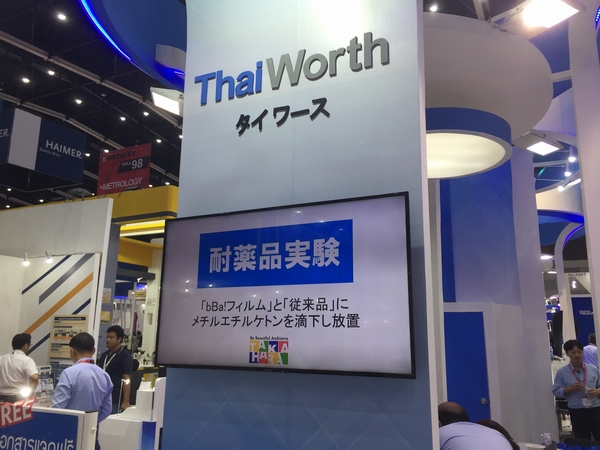 We played some experiment movies (comparison with competitors) in a loop on the big screen.
We had great response from Day 1, and were able to make a PR to many people.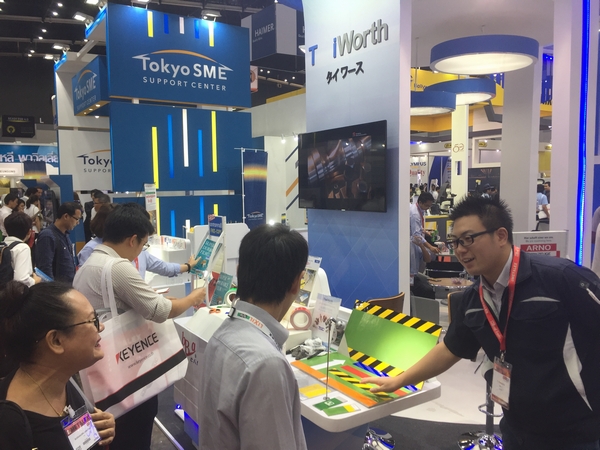 The staff workers of ThaiWorth are vigorously making appeals in Thai, for they've had a product training in September.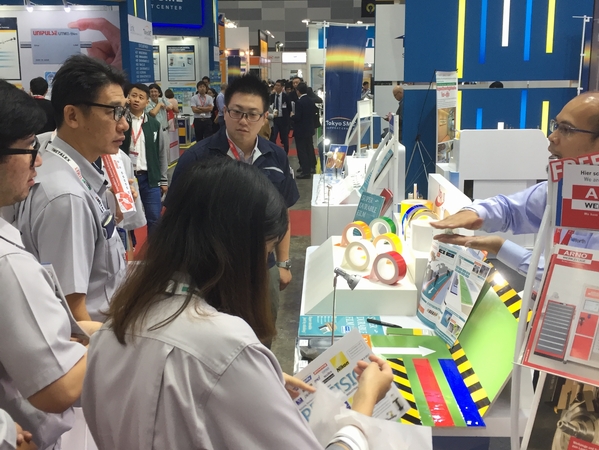 Thanks to all these efforts, we had more than 100 prospective purchaser inquiries.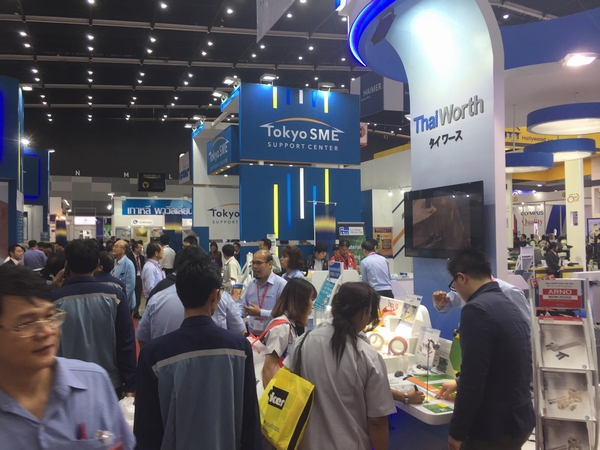 However, it was so exhausting to deal with so many visitors all day, by the time we get back to our hotel, we were dead…
The promotion was so successful that we must follow up to bring in actual sales.
We are planning to be back in Thailand next month as well as in February next year.
We are steadily moving forward to get orders!
Again, we are extremely exhausted…, but it was worthwhile.