Try the mango of mangoes in Thailand!
Hi, the Sales Planning Department, here.
Let's take a short break, and have a mango.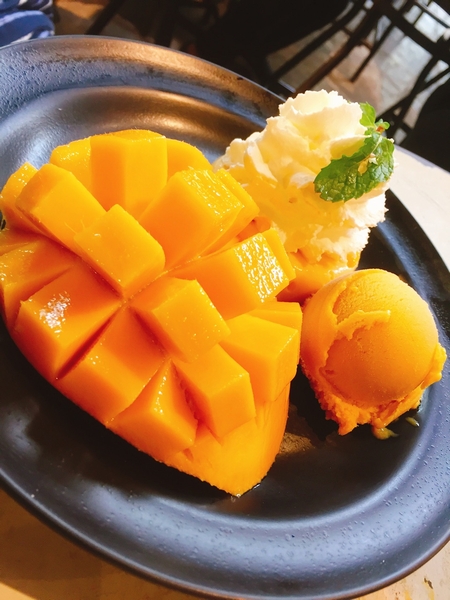 The mango in the photo is taken at a cafe, named 'Mango Tango' , whichi is about 2-minute walking from BTS Siam Station.
You can enjoy delicious mangoes all year long here.
This is a special plate with mango pudding and mango ice cream on the side of a fresh mango!
Even the presidents of BIFO and TNK Inc. who do not like fruits were quite satisfied by this plate.
Sorry, this is a bit off-track of business, but we do recommend that you'd try mango deserts at 'Mango Tango' when you have a chance to visit Bangkok.
【MANGO TANGO】
Siam Square Soi 7, Rama 1rd., Pathum Wan, Pathum Wan, Bangkok 10330
It is on the Siam Square/Soi 3 after you get off BTS at Siam Station.