Notice of closed days during 'Golden Week'(2019)
Dear customers,
Here is our schedule of the Golden Week:
We will be closed from the 1st (Wed) through the 5th (Sun) of May and we will open again from the 6th (Mon) of May.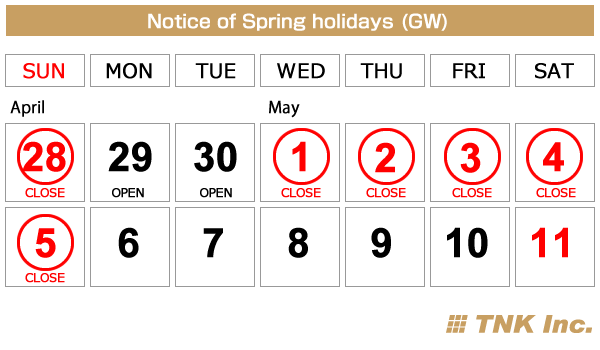 If you have an urgent matter, please contact us by the 26th (Fri ) of April.
We will be resume our service after the vacation.
TNK Inc.