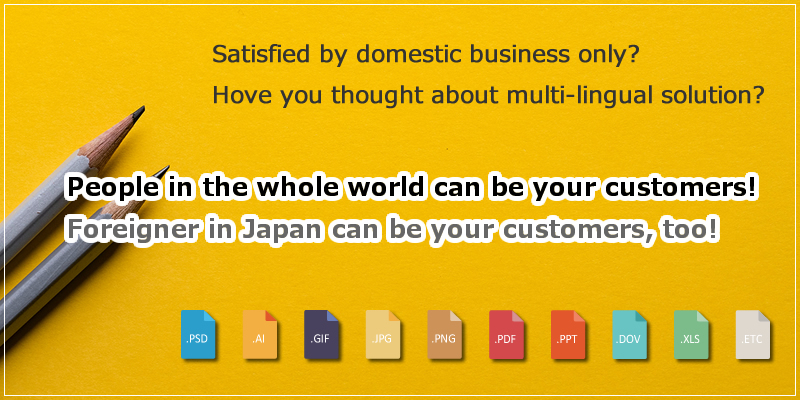 If you are planning on making your business newly involved in overseas markets, or are planning on expanding your current capacity to the foreign customers in Japan, it is necessary to prepare print media (Flyer, Company Guide, Product brochure, etc.) as well as web media (Company Homepage, SNS, Advertisement, etc.) that are relevant to the target countries.
The Sales Promotion Department of TNK Inc. provides the comprehensive service which includes restructuring of design, translation into multi-lingual platforms, retouching, printing and shipping in one-stop. 
We will translate all formats of files into local languages!
We will, first, come up with a rough layout based on the original design, and make a proposal, a presentation, or an invitation by using Office-related software (Word, Excel, Power Point).
As to DTP-related works, we are capable of handling broadly-used design software such as InDesign, Illustrator, Photoshop, etc.  We will try our best to maintaining the original design in making proposals.
As to Web-related works, we will use various software to cope with the localization in multiple languages. 
After translating in multiple languages, we always have the native proofreading to add a finishing touch to suite the local relevancy. 
Example of translated/localized promotional material.
Here is a good example of our work in this area of work: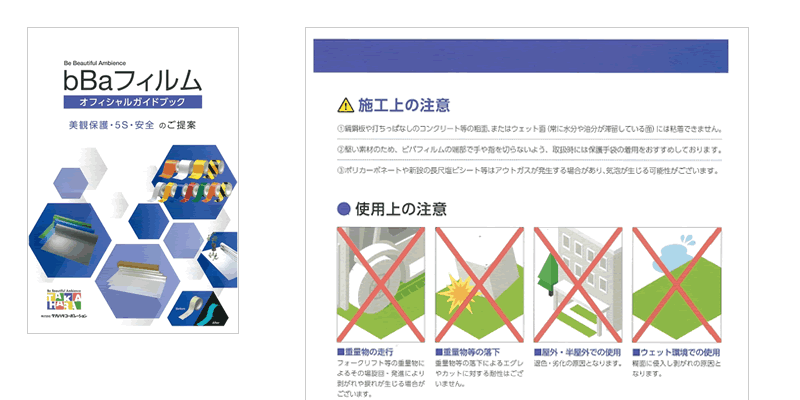 We have translated the original Japanese version catalog into English as below: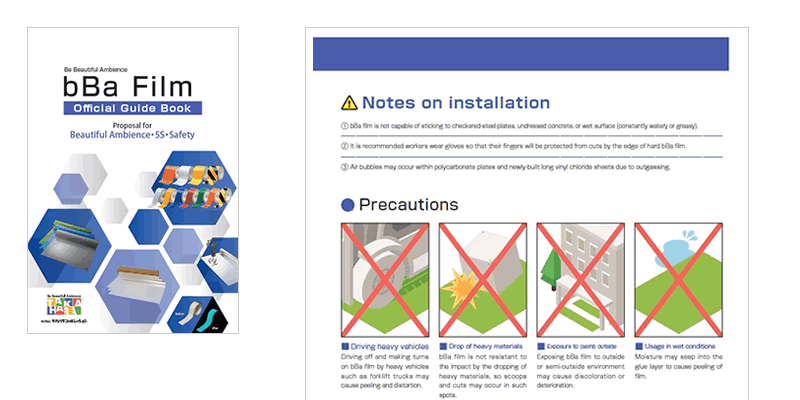 We translated the catalog in multiple languages, restructured the design to get the sentences in different languages aligned to conform to the original design, get them proofread by the native checker, and got the final design authorized by the customer. 
And then, we sent the compiled data to the printer for printing, and shipped out the final products to the customer.
The more the world gets globalized, the more foreigners come to Japan, and the more companies go overseas, the larger the difference between, whether 'you can' or 'you cannot' provide products that resonate to the people abroad, has become. TNK Inc. truly feel the necessity of this new department of 'Multi-lingual Design' in real experience. We will provide localized materials which are closer to the local markets overseas, as well as to the Japanese market for the foreign customers in Japan.