Volunteering in the annual beach-cleaning activity
As I wrote several times in the past, you may well know this topic, but TNK Inc. belongs to this business leaders' club in Toyama called, 'Toyama Seisho-kai'.
As one of the regular events of 'Toyama Seisho-kai', we conducted the beach-cleaning activity at the Yaezu Beach on the 22nd of July, and I participated in this activity as I always did so in the past.
As many as 40 some people got together in this joint volunteering activity between 'Toyama Seisho-kai' and 'Sakuzo-kai' on this hot summer day.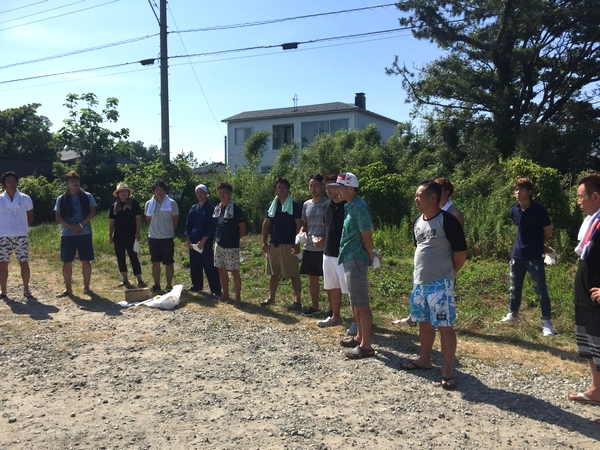 Under the sizzling sun with the temperature of 37°C, everyone worked hard together to clean the beach.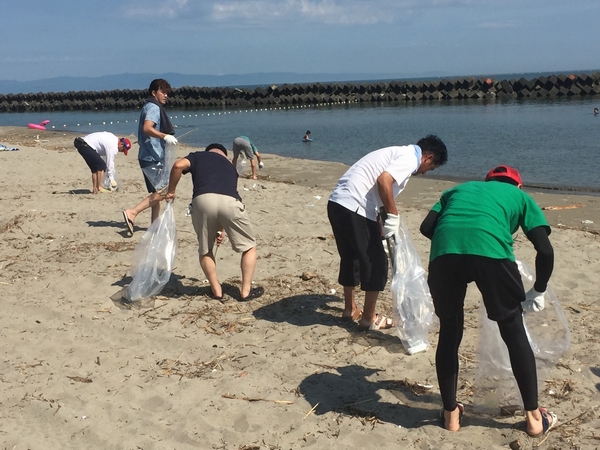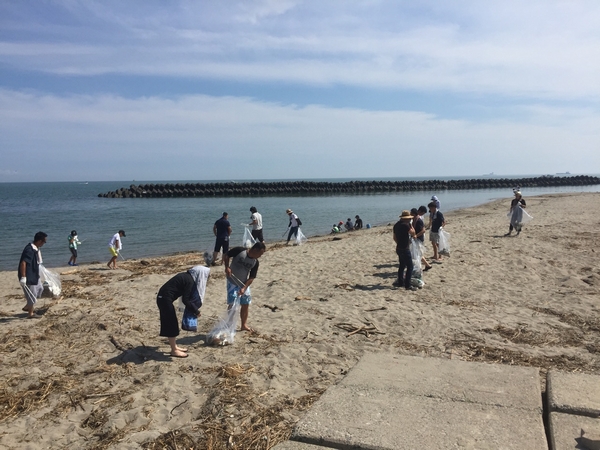 The beach was covered by small plastic debris, plastic bottles, food packages, etc.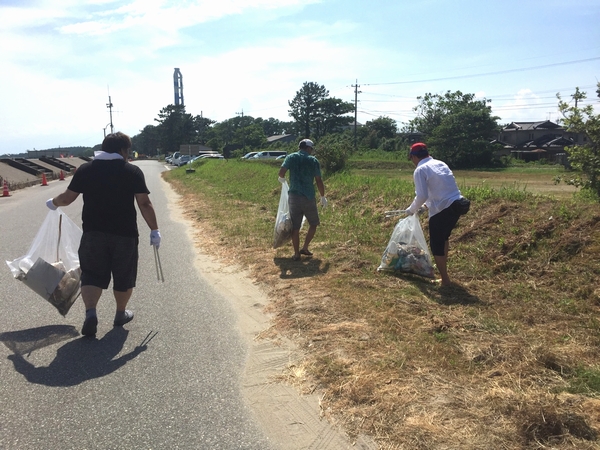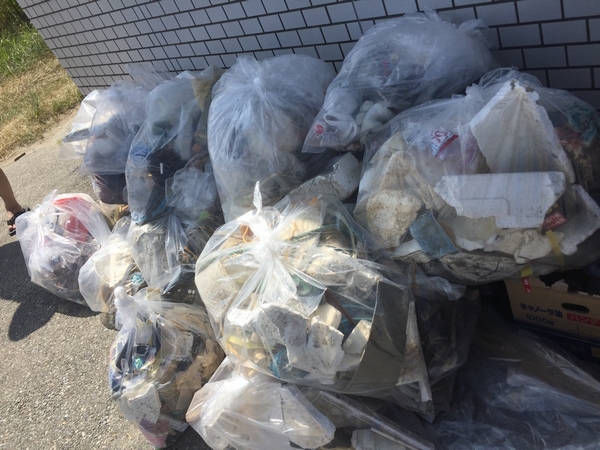 It took only 1 hour to collect this heep of garbage.
We took a group photo of all participants together at the end of the activity.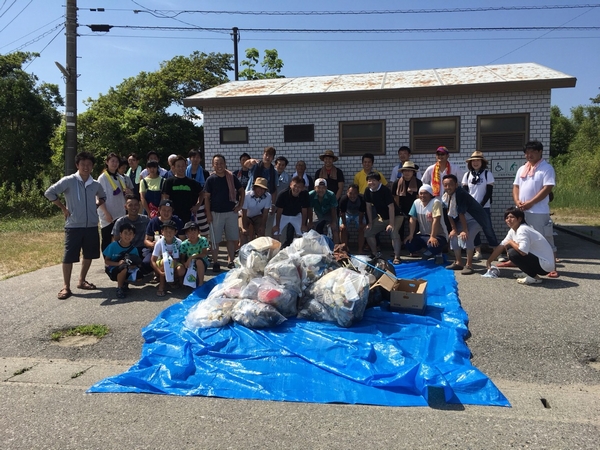 Thank you, everyone who participated in this!
It was extremely hot, but we all felt good!
This should be one of the local contribution activities of the companies of Toyama to show the gratitude for having business there.
For further details, please check out the homepage of 'Toyama Seisho-kai'.
Homepage of Toyama Seisho-kai
【 Related Topics 】
Beach cleaning activity 2018 (Toyama Seisho-kai X Sakuzou-kai)