Toyama City SDGs Promotion Forum
I attended 'Toyama City SDGs Promotion Forum' which was held at Toyama International Convention Hall on Saturday, the 19th of January.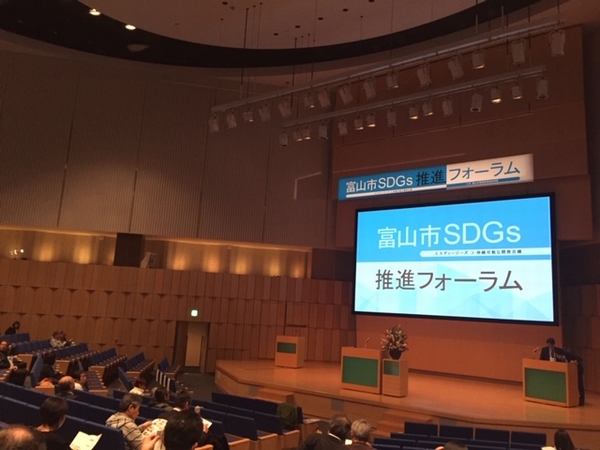 The agenda of the forum was…
13:00 Opening remarks by Mayor Mori.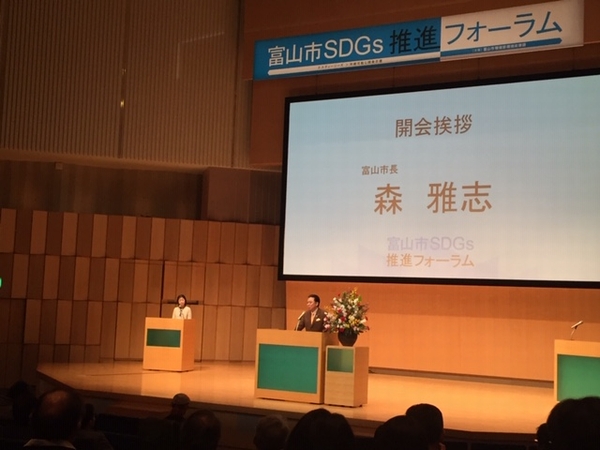 13:10  Keynote speech 'Laugh and learn SDGs' by Nana Takamatsu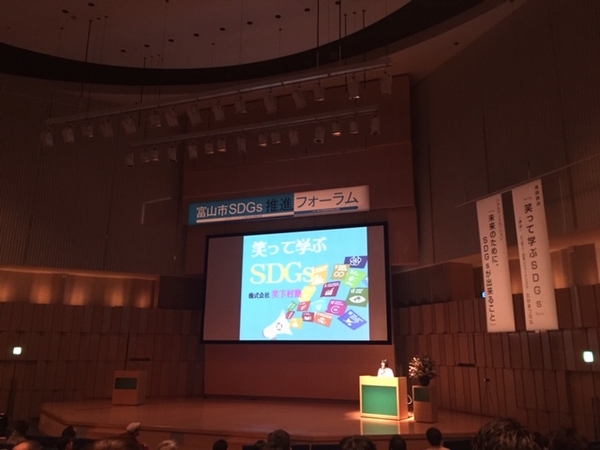 The guest speaker, Ms. Nana Takamatsu, the founder of 'Shouka Son Jyuku Co., Ltd.' is a social activist who works as a permeator of social and political issues through comedy. It is said there are already over 100 comedians and comediennes who are in support of Nana's activities. Nana is going around schools and social groups all over the country to give lectures and study sessions.
One of her projects is the permeation of SDGs, and that's why she came to Toyama City for this forum. She made some funny jokes every now and then to make her keynote speech easy for everyone to understand. So, I thought it was a good opportunity for beginners of 'SDGs' as an entry lecture to listen to.
14:10  Introduction of model projects on SDGs
Several concrete model projects done by the following entities were introduced: Toyama International University affiliated high school students, Toyama City, PEC Toyama, etc. These examples made me feel more intimate about SDGs.
15:00 Panel discussion with the theme on 'What SDGs can bring to our future'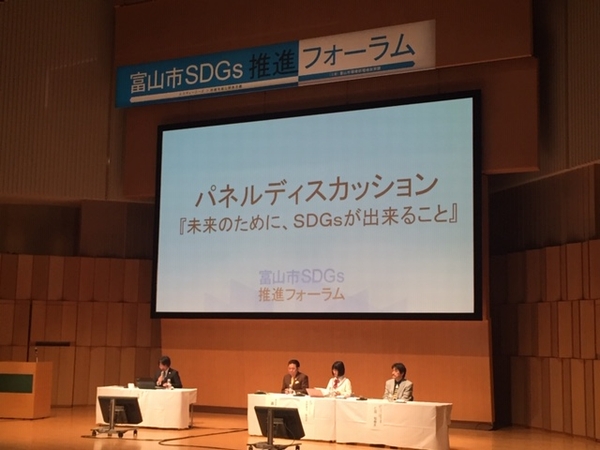 Professor Kunori of Sagami Women's University, Toyama's Mayor Mori, Ms. Nana Takamatsu, as well as Mr. Nita of JICA Hokuriku all shared what they are currently up to and what they'd suggest that might be possible in the future.
They say the % of acknowledgement on SDGs in Japan is about 14%.
That is not a satisfying level. We, too, however, were not moving forward not knowing what to do, because those 17 goals of SDGs were too vast to make the next step forward.
What I learned from this forum, though, was: the foremost important in working on SDGs is to elevate the consciousness level of each and every individual of the society; individuals get together to partner with each other and come to form a large group in the end. That, essentially, will lead to sustainable actions that do not end just as one-time supporting activity.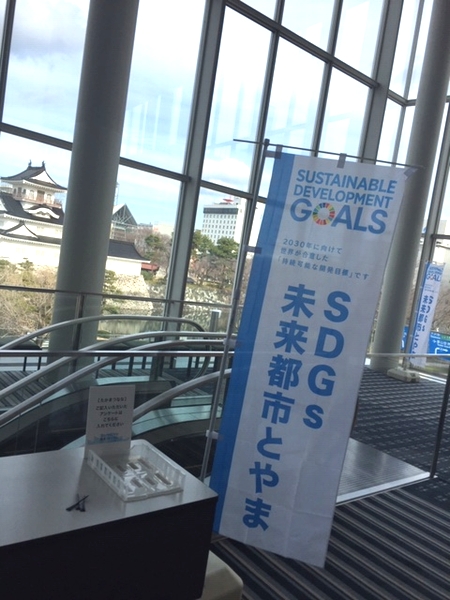 Sustainable Development Goals:
There are 17 of them. I thought to myself to tackle on them with sustainable business ideas.
We will keep you updated on this blog if we have any progress by attending this sort of learning opportunities.