Getting healed at a spa (hot-spring) in Bangkok
As Mfair Bankok 2019 finished in great success, the party following the show was a blast. But, when everything was over, we realized how exhausted we were after having finished the big job.
It was then when we heard from our local counter-part trading company that there's a spa (hot-spring) facility in Bangkok.
We've been coming to Bangkok in the past 10 years, but it was the first time for us to visit there, because we weren't very much interested in it.
FYI, here's the direction of how to get there: After getting off at 'Pronpon' station (BTS), it will be 5 minutes by Bike-Taxi. Please tell the driver, 'K-Village'. Once you get to K-Village, there s a building compound named, 'Asquare' across the street. It will be 3 minutes on foot before you come to a place like in the picture at the very back of the compound.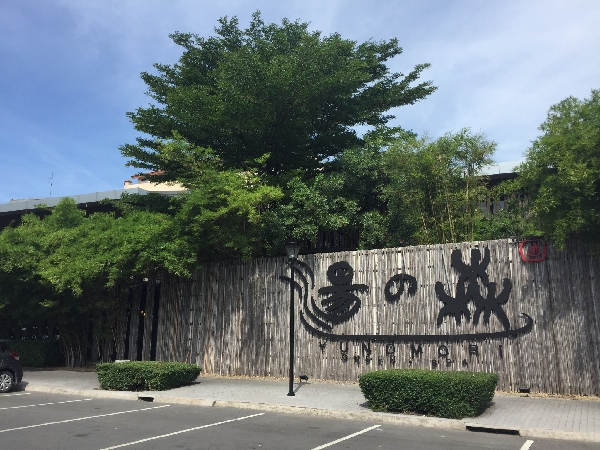 The entrance.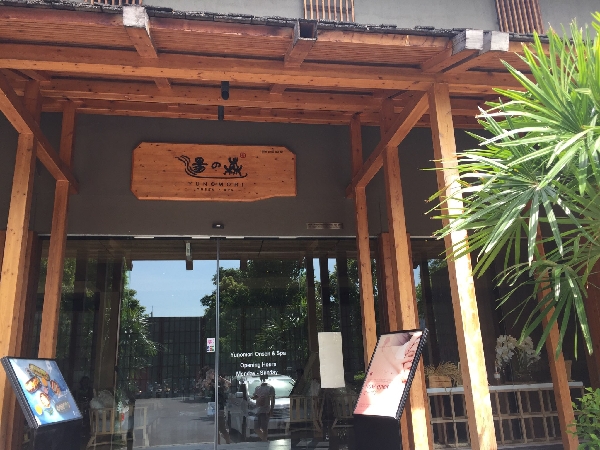 Once you enter the place, there's a lobby, which looks a little more luxurious than a Japanese super public bath.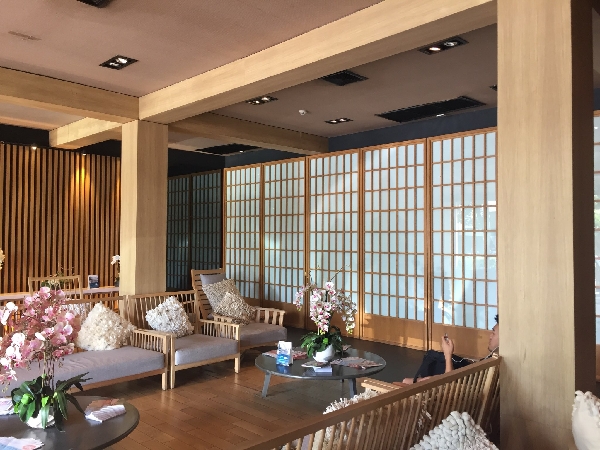 We paid 450 TBH (about JPY1,500.-) per person at the reception. There were such options like massage, scrubbing, etc., but we didn't ask for any, as it was our first time to use the facility.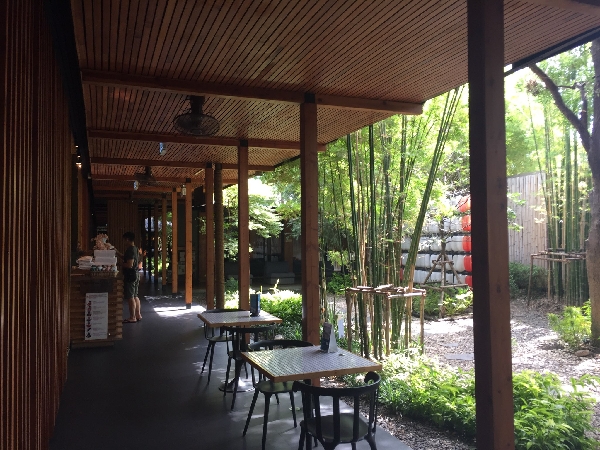 The ambience leading to the hot spring was quite nice.
さすがに温泉内は撮影できなかったのですが、かなり本格的な日本の温泉でした!
The main bit bath tub, bubble bath, regular sauna, steam sauna, cold water bath, etc. were all in good condition and made us content.
All you have to bring is your body. They lend you a wash cloth, face towel, and bath towel, so you don't have to bring anything.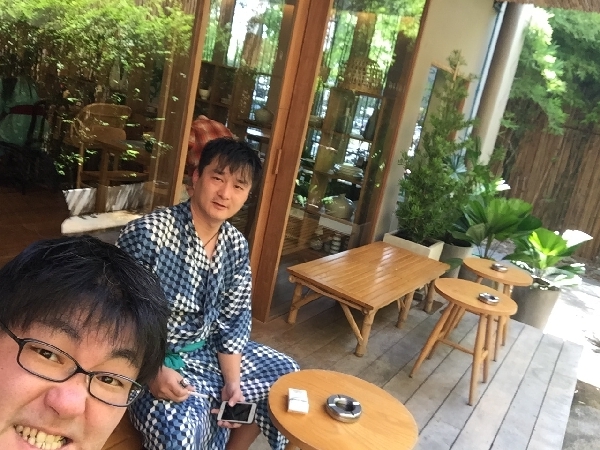 You can have Japanese food at the restaurant and kick back at the cafe as well.
There were fluffy beds at the relaxation room, and we all took a deep nap there.
It was only a short visit during the morning, but it helped us get relieved from the stiffness our bodies developed by the hard work since we came to Thailand, and made us all set for the golf competition on the next day.
We highly recommend this place! Please take my word for it and try the spa.
For more details, please see its official homepage below: