Summer business schedule (2019)
Please be advised of our summer business schedule as below: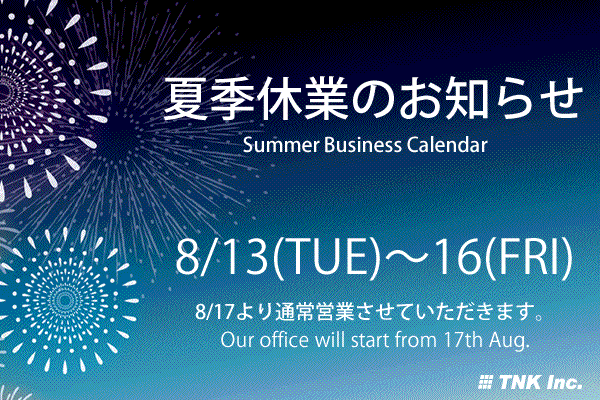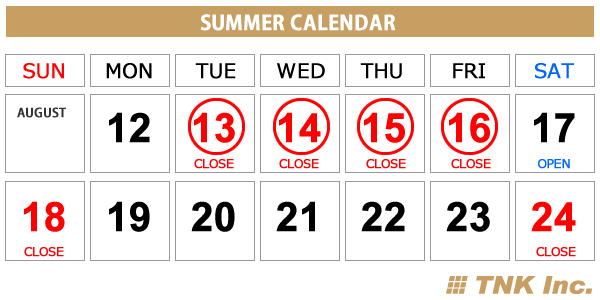 Our office will be closed from August 13th through August 16th.
It will start again from August 17th (Sat).
If you may have urgent matters, please contact us before August 9th (Fri).
We will be at your service after the summer holidays.
We hope you'll have nice summer holidays, too!
TNK Inc.