The first bloom of cherry blossom in Chiangmai !
We had wonderful news from Chiangmai, in kingdom of Thailand
We helped out this project in December 2017 to build a Japanese garden in Chiangmai, commemorating the 130th anniversary of the amity treaty signed between Thailand and Japan.
The name of the Japanese garden completed then was; "KIZUNA GARDEN".
Surprisingly enough, one of the cherry blossom nursery trees planted at the time blossomed already !!! (Amongst many, we planted a couple).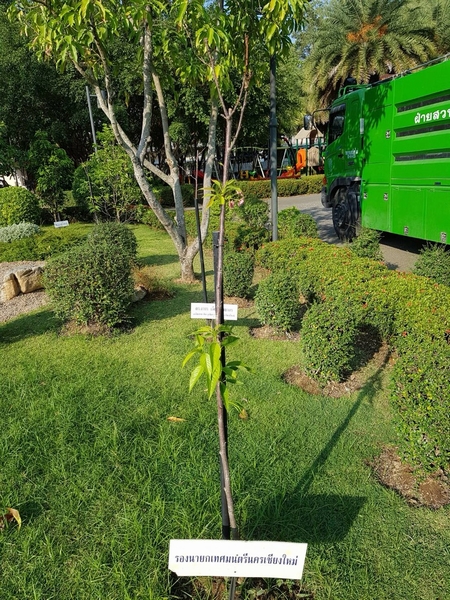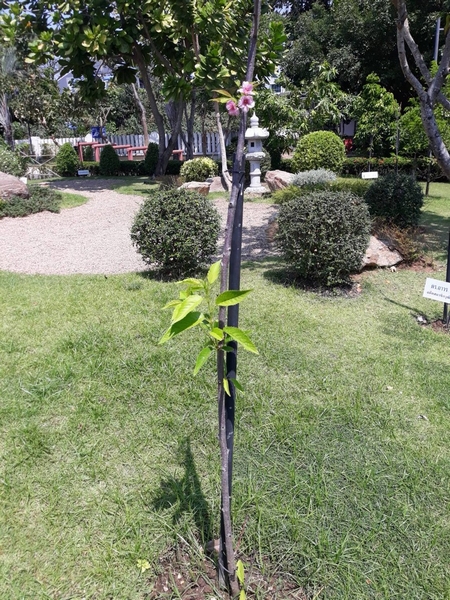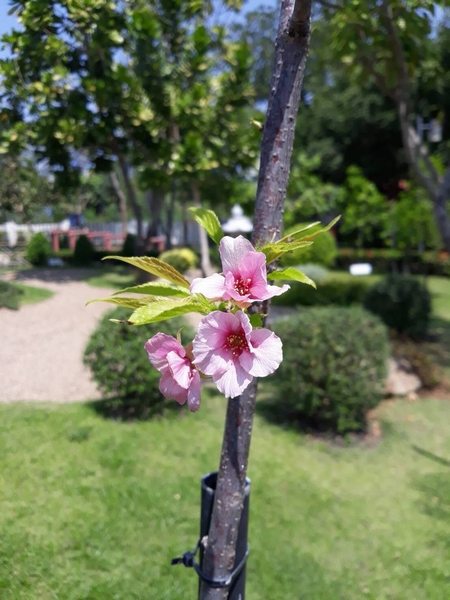 It's only been one and a half years since they were planted, but one of these cherry blossom trees decided to bloom so quickly "! (Generally, it is said to bloom for the first time three years after planting.)
There were only a few flowers, but they made us very happy.
We hope that these trees thrive to bloom in full blossom, and someday will become the symbol of Chiangmai.
It was the moment when we really felt grateful for being a part of this Japanese garden project.
I've got a hunch that it's going to be one of our lucky years !
【Related topics】
Cherry Blossom Trees to Chiangmai・・・Japanese Garden Project ①
Cherry Blossom Trees to Chiangmai・・・Japanese Garden Project ②
Cherry Blossom Trees to Chiangmai ・・・Japanese Garden Project ③